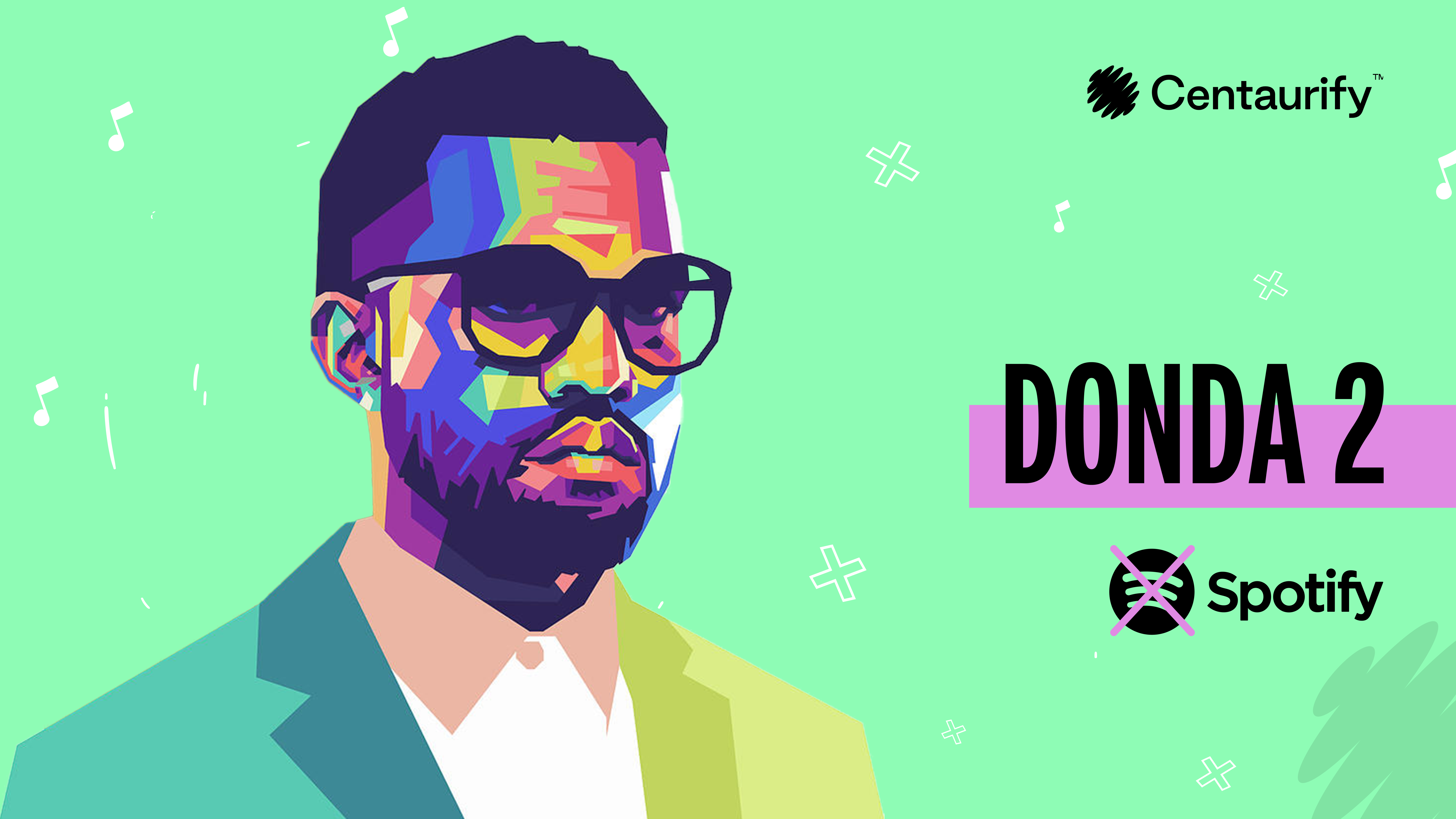 In an Instagram post, a photograph of a white, tangible piece of paper, is where Kanye West scrawled his stance on NFTs- "Do not ask me to do a f***ing NFT".
Why would the lauded, and historically future-forward hip-hop innovator, put the kibosh on what many think to be the future of music and art? As is common with Ye, the answer might both surprise and confuse you.
Kanye stressed in his post that he builds real products, in the real world. This is definitely true, as the rapper, with his disdain of the modern music industry's streaming model, has chosen to release his newest album "Donda 2", on a proprietary MP3 player called the Stem Player. The device itself is innovative in a way; it allows users to tear down songs to their individual instruments, remix them, complete with effects, utilizing haptic led sliders. That's where the "real world" use comes to an end- in fact, the first thing you have to do after receiving the device is plug it into a computer, access the Stem Player web interface, and download your tunes. So yes, Ye is dodging the streaming services with one album for now, yet it's still tethered to digital assets. The vast majority of musicians are still left to the mercy of the streaming platforms- a problem that innovators in the NFT space are working to change.
NFTs may still seem to encompass the world of digital art only. It would be right to assume so. Artists are some of the first to see the opportunity to free themselves from the mediocrity and exploitation that is common in the arts and entertainment industry. Anyone can visit Twitter or Discord at any time of the day to find endless, vibrant rooms of artists, sharing with the world their unique visions, giving their fans and lovers of the medium, direct access to their work. Not only that, but they are offering this work for sale with all proceeds going back to them, not dealers and auction houses.
However, NFTs can do much more than simply store an image on the blockchain. They are, in reality, endowed with the same complex functions that are allotted to any token on any blockchain, and beyond that, their non-fungibility offers them even more unique use cases. NFTs can be a mixture of digital and tangible assets. This is where the utility of NFTs begins to come to light as a tool for musicians to reap benefits beyond even that of artists.
Streaming services such as Apple Music and Spotify deliver a one-two punch to musicians by taking a vast majority of the revenue from their music works and inhibiting their creativity via algorithms that force them to work within strict specifications if they ever want to see any of said revenue. This forces them to endure long touring schedules to recoup what little they can, and even then, venues and ticketing agencies are waiting in the wings to absorb even more profit. Fledgling NFT music projects like Centaurify are working to put these grueling cycles to an end by offering musicians an alternative that puts them back in control of their music and revenue streams.
Centaurify is building a revolutionary blockchain-based NFT ticketing and music platform that allows musicians to fully control the distribution of their creative work and show passes, an idea that flips Kanye's anti-NFT attitude on its head. Artists can set the sale and resale prices for concert tickets, and as these tickets are NFTs, they are impossible to counterfeit while limited resale pricing eliminates scalping. It's a win-win for both artist and fan. Albums and singles will also be offered on the marketplace, and NFTs can be customized to offer real-world perks such as merchandise, embedded tickets, and more.
NFTs are on the cusp of becoming, as Gary Vee puts it, more utility than collectibility, as companies like Centaurify bring real-world use to these digital assets. Kanye himself may be exploring ways to utilize them, as he closes his post with the words "ask me later".
Find out more about Centaurify:
Twitter | Telegram | Instagram | Tik Tok
Disclaimer: This is a sponsored press release, and is for informational purposes only. It does not reflect the views of Crypto Daily, nor is it intended to be used as legal, tax, investment, or financial advice
Post fetched from this article