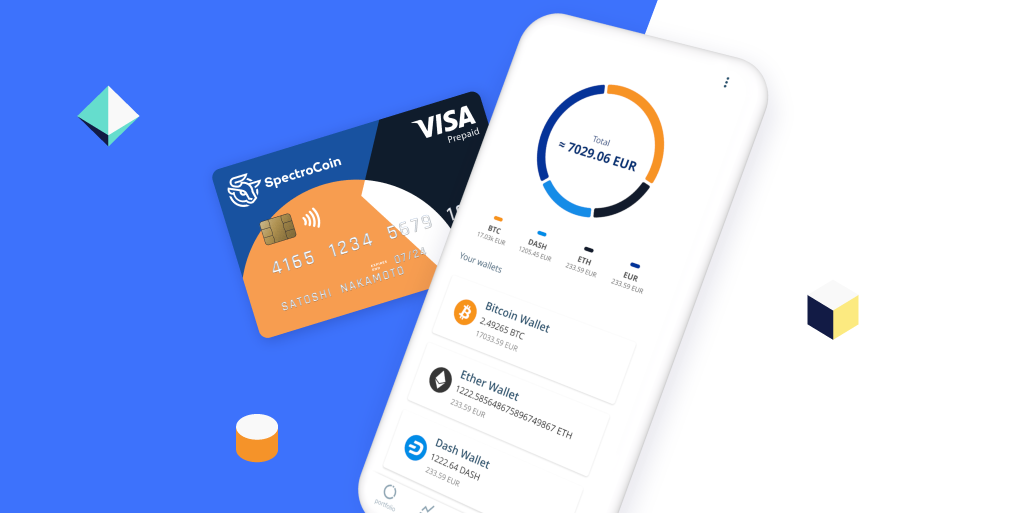 The cryptocurrency industry continues to rise with each new technology created. Even if the government doesn't recognize crypto as an official currency yet, it's obvious that it has an immense potential.
One of the biggest news related to the cryptocurrency industry is the arrival of crypto debit cards, which made a lot of vendors join the crypto experience.
Crypto debit cards explained
A crypto credit or debit card provides the same functions as a regular one – it allows you to withdraw money and to make various purchases. The difference is that you don't use fiat, but cryptocurrencies.
Usually, crypto debit cards can be ordered online, on the providers' websites.
What can you use them for?
There are two main reasons you can use crypto debit or credit cards for:
1. Crypto to fiat conversions
In order to make life easier both for vendors and users, some providers implemented the option to convert crypto into fiat instantly with every transaction. Other providers may ask you to exchange crypto to fiat and top up the card on the exchange. That means that you don't have to compromise between holding crypto and the ease of using fiat, and you can still use your new card to get those delightful chocolate buns.
There are also providers that make it possible for vendors to choose the method of payment, fiat or specific crypto.
2. Cash withdrawals
Using a crypto credit or debit card, you can withdraw cash at the ATMs around you – there's no need to look for a Bitcoin ATM anymore.
Those two features are the proof of how closer a future free of governance is. Not to mention that there are no restrictions for these cards by the country. They can be used in tens of millions shops and ATMs all around the world
How are they different from the regular debit cards?
Besides working with cryptocurrencies, those new debit cards offer a lot of other benefits, such as:
Lower annual fees – that can get to nothing after certain amounts of spending;
No foreign exchange fees – the only ones are from the providers of the payment type you choose (like Western Union);
Cashback rewards – up to 5% of the transaction's value;
Using multiple currencies with one card – so that you can easily choose the most convenient one.
So what crypto debit card should you use?
There are numerous crypto debit cards on the market, and naturally, some are better than others. In order to choose a crypto debit card, you should research information about its authenticity, prices, and usability.
One great solution is the SpectroCoin Crypto Debit Card.
Right off the bat, their card stands out with over 40 million sites and physical shops that accept their debit card, as well as more than 30 million ATMs around the world.
The card price is just €7, and the standard shipping is completely free. The card balance can go up to €8,000, and its fees per withdrawal don't exceed 1.5% of the amount.
Conclusion
Having more vendors accept crypto will definitely make blockchain technology more popular, increasing its usability. It won't be long until its goal will be fulfilled, so if you are not in the game yet, make sure to join the crypto experience!
Post fetched from this article