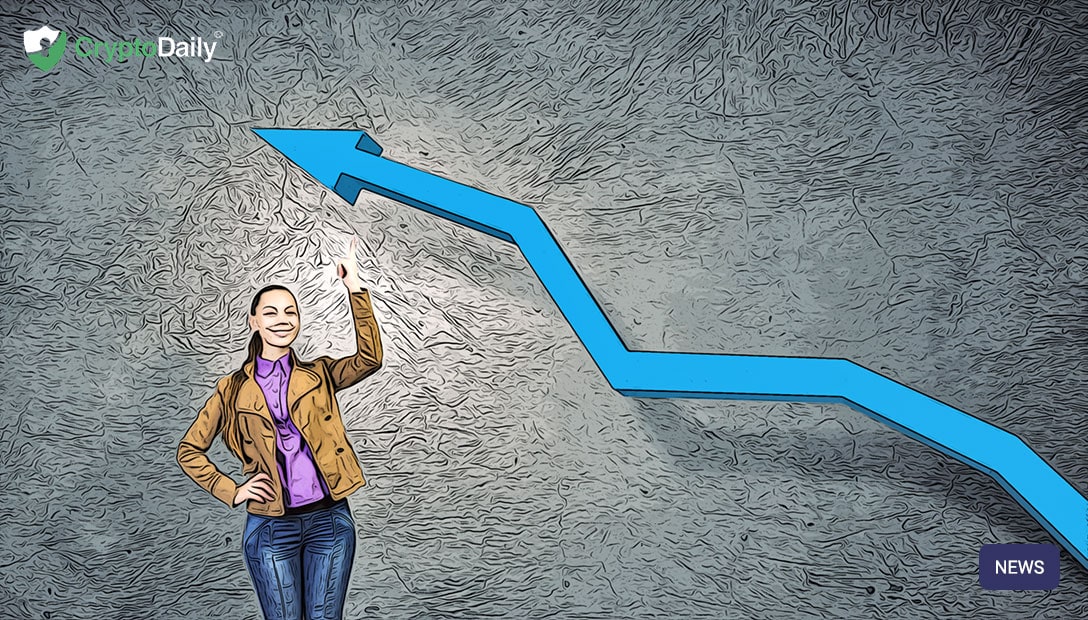 Cryptocurrency investment has been on the rise over the last few years but is still viewed as an intimidating or inaccessible opportunity for many potential investors who don't understand it or have become wary of it due to media coverage. Prosper is working to change this, and include everyone in the marketplace.
While cryptocurrency's reliance on blockchain technology makes it one of the most secure ways of investment out there, the technical and often misunderstood nature of cryptocurrency acts as a further barrier for mass adoption in conjunction with the knowledge required to increase gains.
It is easy to see why this happens: It is easier for an individual or group to understand and put into context what a company like Facebook or Shell does than to understand complex platforms like Cardano or ChainLink.
There are some companies that are working to bridge the gap between fiat and crypto. This isn't a small hurdle to clear, but Prosper is a standout in platform integration. It is working to ensure that there are options available for businesses of every size, and across a range of industries.
This has resulted in the increase of venture capitalists who are actively investing in cryptocurrencies, shaping the market, and creating new opportunities for projects to receive funding but also creating a more intimidating space for beginner solo investors.
Widespread Crypto Adoption Seems to be Getting Closer
While whales are a part of every investment market, they are especially disliked by crypto enthusiasts as their financial moves can make the crypto market more volatile and chaotic.
This has created a vicious circle where the crypto market seems prone to manipulation by potential investors, with the lack of potential investors joining the crypto market making it seem more prone to manipulation.
While there is a myriad of crypto resources out there aiming to educate the general population on the basics of blockchain technology and crypto, the widespread adoption and trust in crypto will depend on news like PayPal and Venmo's embrace of cryptocurrencies or the ability to pay for a passport using Bitcoin.
PayPal's crypto buying services went live for US users in the first half of November and will be available worldwide in early 2021. Such a move from the company is sure to increase the visibility of cryptocurrency as well as facilitate the transition and adoption by users who were not familiar with it until now.
Other approaches that are sure to boost crypto adoption are the creation of new projects that facilitate investing in cryptocurrency by reducing the technical knowledge required to generate gains. This is the case of platforms like Prosper which allow users to invest in crypto by predicting if the value of a coin will rise or drop over a specific period.
Prosper offers a range of tools, including new tools for Near and Neo, and the company plans to aggregate liquidity from all major blockchain platforms in the coming years. It is also offering unique solutions to its clients, like an advanced betting insurance system, and a clear focus on both fiat and crypto markets.
Reducing the Complexity of Investing for New Users
While traditional cryptocurrency investment requires investors to read the market not only by predicting the trends at any given time as well by knowing the exact values in which that trend might stop, Prosper requires users to predict the coin's general trend.
Prosper is a short-term non-custodial prediction platform built using the Binance Smart Chain and Ethereum, as well as a solidity smart contract. As these are some of the well-known and secure frameworks out there, this has the added benefit of increasing the trust that users can place in it.
The smart contract will create a 1-hour, 4-hours, and 24-hours pool, each day. Users will then be able to participate in any of it by predicting the price will go up or down the starting number, with the winners getting a part of the loser's pool depending on their original percentage.
This approach reduces the number of factors an investor has to analyze and consider when using the platforms, effectively reducing the complexity of investing in the crypto market and opening the doors to new investors.
By supporting Bitcoin (BTC), Ether (ETH), and Binance Coin (BNB), among others, the platform will also ensure that users are using reliable cryptocurrencies that have shown their success and reliability, which further decreases the concerns regarding scams.
Prosper also features a unique liquidity program based on the traditional binary options model and gives its users the ability to create custom pools for earning without the need for advanced systems knowledge.
The Need for New Hedging Methods
According to Binance's latest weekly report, the crypto market reached a market capitalization of $464 billion on Friday, a value never seen since May of 2018. This is accompanied by Bitcoin's all-time high in the last 35 months, as it has reached a value of $16,400.
This bullish market is sure to be a golden opportunity for seasoned investors to increase their earnings while it lasts, as well as increasing the need for hedging tools as the sudden appearance of a bearish market cool spell doom for them if unprepared.
It is no coincidence that Grayscale, the largest crypto hedge fund in the world, now has $9.8 Billion in assets under its management during a time of economic uncertainty.
The crypto market is still heavily coupled to Bitcoin, which makes the use of popular cryptocurrencies as hedging tools for crypto highly unlikely. However, the creation of alternative investment methods that do not rely on "buy low sell high" strategies allow investors to hedge for losses in other ways.
This new type of hedge could even result in gains, as the gains from an investor pooling against a coin could result in higher earnings if the drop is minimal and the reward surpasses the loss the investor experienced with its holdings.
As firms like Grayscale are not accessible to every investor but mainly to high-net-worth individuals, making alternative platforms like Prosper a must for the crypto market's future growth.
Post fetched from this article