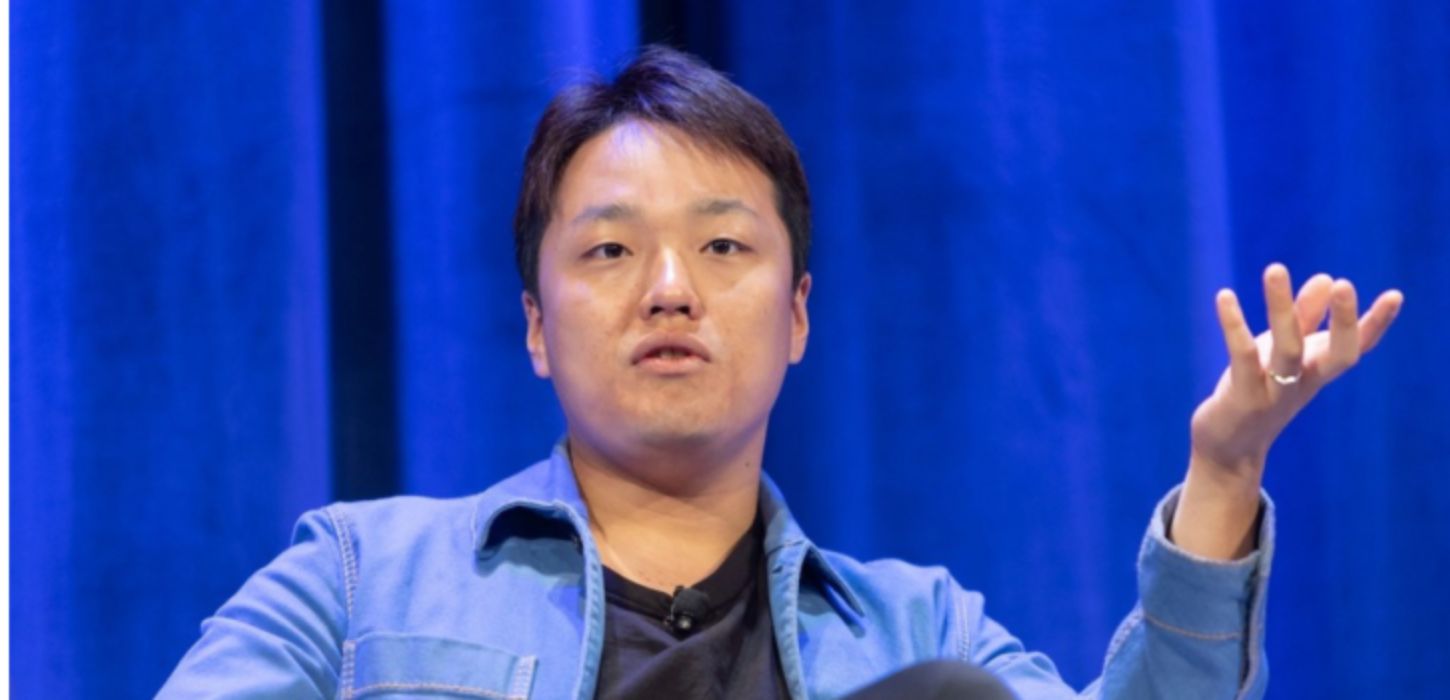 The controversial founder of Terraform Labs, Do Kwon, denied claims from law enforcement authorities that he is on the run. The claim comes despite Interpol issuing a Red Notice for his arrest just last month.
The Terra founder also stated that all charges against him were politically motivated.
The Move To Singapore
Do Kwon sat down for an interview with Laura Shin on the unchained podcast and explained his move to Singapore. The embattled founder added that his move from South Korea to Singapore happened before the Terra collapse, which saw $60 billion in value wiped out. Kwon added that the government had no reason to believe that he and company officials had fled to Singapore.
"There's no reason why any government official would believe we fled to Singapore."
Do Kwon was also one of the pseudo-anonymous founders of another failed stablecoin project called Basis Cash, which launched in 2020.
No Funds Frozen By Authorities
Kwon also denied that authorities had frozen his funds and dismissed allegations that they had moved funds associated with the Luna Foundation Guard to a Gemini custody wallet.
"To say that the funds are frozen, I have not used KuCoin or OKX, as far as I can remember. I don't have any funds there. If they froze $67 million, I would definitely have noticed. There have been allegations that we moved LFG [Luna Foundation Guard] funds into a Gemini custody wallet and that it's sitting there. All we did – to confirm a trade with market maker – is transfer it to an address on the market maker's instruction."
Charges Malicious And Politically Motivated
Do Kwon also alleged that the charges leveled against him by South Korean prosecutors were not legitimate and were politically motivated. Do Kwon is also subject to a Red Notice issued by Interpol, which was issued last month at the request of South Korean prosecutors. Interpol is the organization that facilitates international police information exchange and arrest requests.
Do Kwon added that he is yet to receive a copy of the Red Notice but stated that he believes, as per his understanding, that the order does not include an international arrest warrant. He also added that he is complying with all documentation requests made by the prosecutors in South Korea. Kwon also added he plans to appeal against the order and do everything to achieve a favorable result. South Korea has also asked Do Kwon to surrender his passport.
Disappointed With The Financial Services Commission
Do Kwon also added that he was fairly disappointed with the Financial Services Commission and its blatant overreach. He stated that the Financial Services Commission's primary task is to formulate regulatory policy but has recently been overreaching into enforcement, adding that the South Korean government and the Financial Services Commission don't classify crypto as securities.
"We are a little bit disappointed in the way that prosecutors are attempting to create new regulation through criminal enforcement proceedings, whereas that really should be within the job description of the legislature or, at the very least, the financial regulators."
Full Responsibility For The Terra Collapse
Do Kwon said that he takes full responsibility for the failure and collapse of the Terra ecosystem and its associated tokens, the LUNA and the UST. Both cryptocurrencies collapsed within days, wiping billions from the market and costing investors their life savings.
"I own up to the responsibility fully. It's not easy — the hardest thing about the current situation is having to content with so much astronomical loss. It's quite hard to put into words, but the scale of the financial and emotional and economic damage that happened here is not easy to live."
With Luna becoming one of the biggest blockchain ecosystems in the crypto ecosystem, Do Kwon grew a reputation for antagonizing critics of the blockchain. On the podcast, he stated that he should have held himself to a higher standard. However, he reiterated his belief that the world economy needed decentralized money, pointing to the recent Tornado Cash clampdown and urging developers to learn from his mistakes.
"I do really think that building decentralized money is one of the most important problems that crypto has to solve. Because with it, what are we even doing here? I think in terms of the recent regulatory clampdown on censoring transactions and arresting developers from Tornado Cash, it's indicative of how we need to work towards that decentralized future."
Disclaimer: This article is provided for informational purposes only. It is not offered or intended to be used as legal, tax, investment, financial, or other advice.
Post fetched from this article