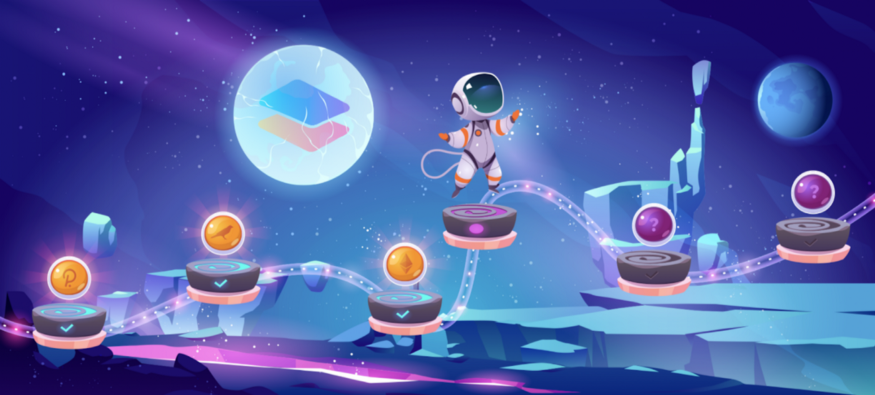 The Polkadot and Kusama parachain hub Parallel Finance made a big splash in the DeFi space today, launching no less than six new products in one fell swoop.
The new products have been launched on Heiko Finance, which is Parallel Finance's deployment on Kusama, a public pre-production environment of the main Polkadot chain. They mark the realization of Heiko's vision as an integrated DeFi parachain, with each one being naturally interoperable and efficient thanks to the functionality of the Substrate chain that underlies them, Parallel Finance said.
Later, the new products will all be launched on Polkadot's ecosystem, which will happen once they've proven their capabilities.
What Is Parallel Finance?
Parallel Finance is a decentralized money market protocol that offers lending, staking, and borrowing in the Polkadot ecosystem. It's aiming to give investors a way to unlock illiquid DOT tokens that must be staked for a two-year period to secure a Polkadot parachain.
In fact, the project combines not one but three separate protocols, with the others being a staking derivative protocol that tokenizes native DOT tokens, and an undercollateralized lending market that's designed to provide capital for parachain auctions.
The key advantage of Parallel Finance is that it will make it possible for community members to gain interest from staked DOT that's locked up for two years, while also giving them a liquid asset to play with. This will be a staked DOT financial primitive known as xDOT. Lenders will be able to earn interest on xDOT, while borrowers will be able to obtain capital in stablecoins against their xDOT, without selling those assets.
The six new products launched on Heiko are key to enabling this vision. They include Parallel's Automated Market Maker, which facilitates the swapping of assets through decentralized liquidity pools so users can earn yield on HKO and KSM pairs. Another new product is the Farming tool, which aims to simplify yield generation by providing new possibilities for HKO tokens outside of crowdloans, and Crowdloans V2, which aims to improve crowdloans by decentralizing the management of contributors' assets.
Scaling Liquidity and Cross-Chain Connectivity
Similar to Crowdloans, the Liquid Staking tool gives users a way to maintain access to their KSM tokens while they're staked, enabling the use of a liquid derivative for DeFi staking and yield. Parallel Finance said this will provide useful functionality for its new Money Market feature, giving users a way to supply and borrow assets to establish long and short term margins. The Money market will support xKSM as well as a second primitive, cKSM, or crowdloan-locked KSM.
Last but not least, Parallel Finance announced the launch of its Cross-Chain Wallet, which makes it easier for users to transact with ERC-20 assets such as ETH, USDT and USDC on the Parallel chain.
Disclaimer: This article is provided for informational purposes only. It is not offered or intended to be used as legal, tax, investment, financial, or other advice.
Post fetched from this article