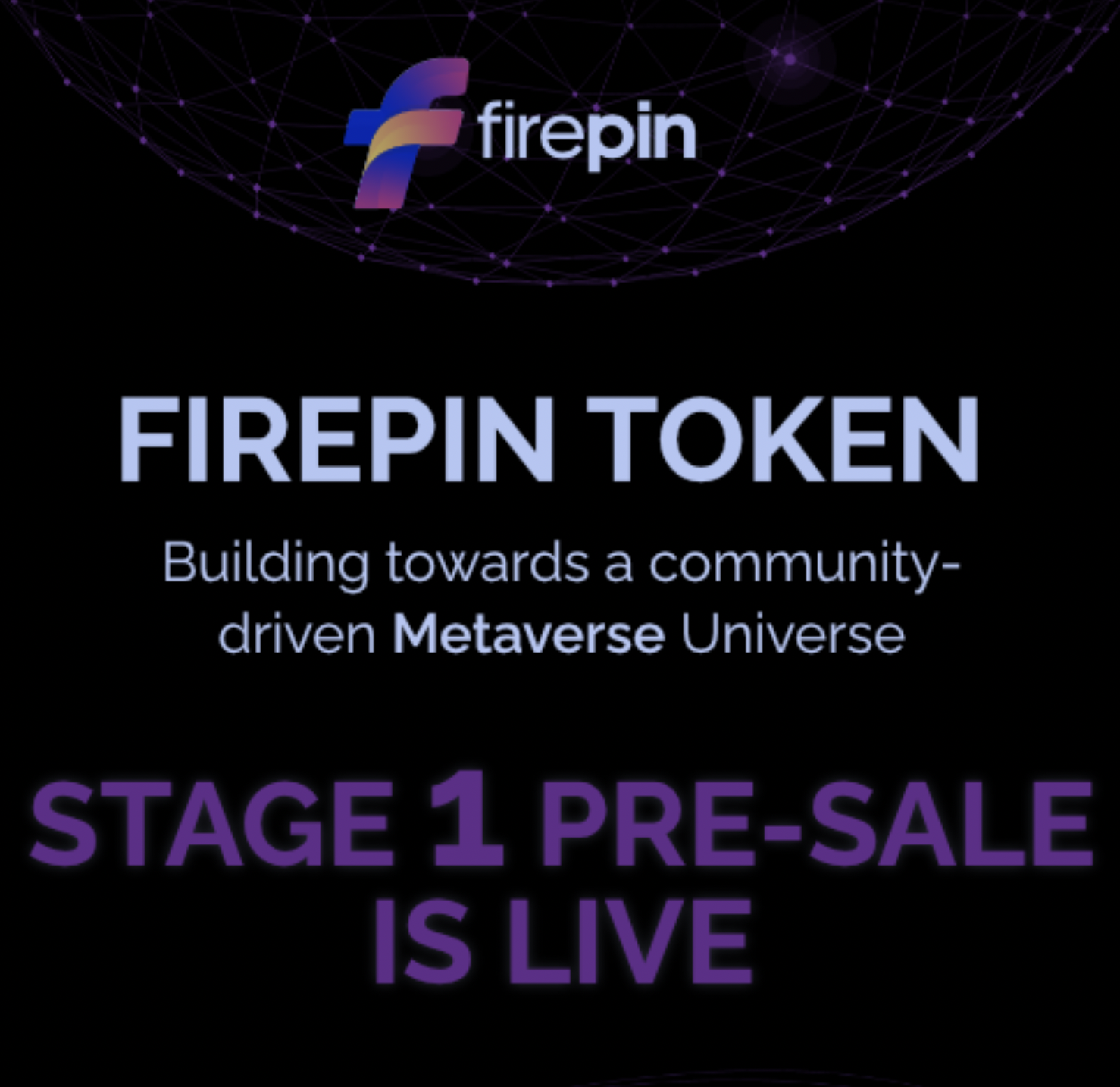 Bitcoin (BTC) is number one when it comes to cryptocurrencies. It has established itself as the market leader and shot to its all-time high price of $69,044.77 in November 2021. Whilst an investment in Bitcoin (BTC) wouldn't necessarily be seen as a bad thing, the potential for huge gains and to at least 10x your investment is unlikely. This is because Bitcoin (BTC) has already seen mass price appreciation and would need a market cap of $7trillion to 10x from its current price. Thankfully there are a number of mid-cap and low cap altcoins that offer tremendous value over the coming years. Polkadot (DOT) and FIREPIN Token (FRPN) are two projects with excellent fundamentals.
Polkadot (DOT) is a revolutionary technology that promises to promote blockchain interoperability. Most blockchains currently operate independently, making data sharing with other platforms difficult. Through Polkadot (DOT), blockchains can operate as 'parachains' within the system, allowing for significantly more scalability, thanks to a parallel processing technique.
Polkadot's (DOT) technology appears to have the potential to revolutionise the crypto industry, making it a fascinating asset to consider for your portfolio in 2022. As investors become savvier over the coming years it would not be a surprise to see projects such as Polkadot begin to match the market cap levels of some of the major coins like Ethereum (ETH) and Binance Coin (BNB). In fact, if Polkadot (DOT) did reach the current market cap of Ethereum it would rocket to $308.24, a very nice 17x on your current investment.
Another project that looks set to have an incredible 2022 is FIREPIN Token (FRPN). The decentralised autonomous organisation (DAO) has recently begun its presale phase offering a fantastic opportunity for early investors to capitalise on some incredible gains.
According to the whitepaper, FIREPIN Token (FRPN) will offer many forms of utility for its users. FIREPIN Swap will enable users to purchase other cryptos for the best possible price. An NFT platform will be created allowing holders to buy and sell NFTs as well as a unique feature that indicates child NFTs may be able to be created. Staking and farming will provide holders with the opportunity to earn rewards in the form of more tokens, increasing their holdings. Long term holders will also be rewarded on a weekly basis in the form of a transaction fee of 2% which is distributed between all holders of the token.
FIREPIN (FRPN) is a decentralised protocol that is backed by a Metaverse DAO. This means that the future of the project is fundamentally decided by the holders of the token. To maintain price stability FIREPIN will use the Algorithmic Reserve Currency Algorithm and other decentralised assets to support this.
The long term vision of the project is to use funds from the treasury to support NFT game development as well as venturing into 3D and VR Metaverse games. Alongside this users will be able to use FIREPIN as a multi bridge currency between 5 of the major smart contract networks (BNB Chain, Ethereum, Polygon, Avalanche & Solana).
If you're looking to invest in projects that have the capabilities to at least 5x from their current position then Polkadot (DOT) and FIREPIN Token (FRPN) are definitely ones to add to your watchlist. Polkadot is already well established in the crypto world but has gone under the radar with all the hype around "Ethereum killers" and the Metaverse. FIREPIN being in its presale offers a fantastic opportunity to invest in a project from its infancy. As holders are not able to sell their tokens until its official launch, the only way the price can go for now is up!
Join Presale: https://presale.firepin.io/login
Website: https://firepin.io/
Twitter: https://twitter.com/FIREPIN_io
Telegram: https://t.me/FIREPINOFFICIAL
Disclaimer: This is a sponsored press release, and is for informational purposes only. It does not reflect the views of Crypto Daily, nor is it intended to be used as legal, tax, investment, or financial advice
Post fetched from this article