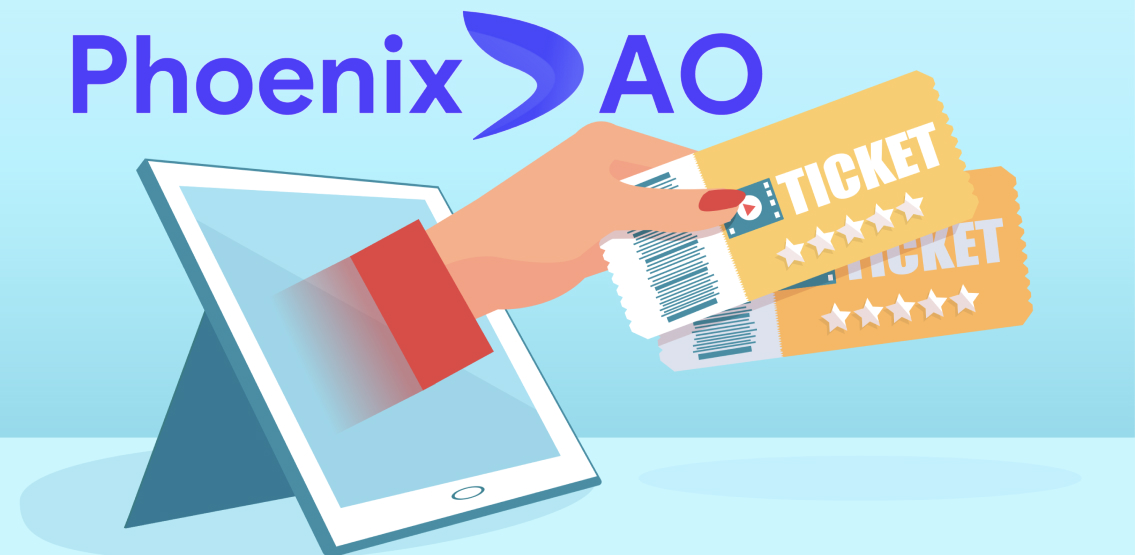 The PhoenixDAO flagship Events dApp has now had a full redesign and upgrade to make it faster and smoother than ever. The team listened carefully to community suggestions and have made sure that the dApp can be used to take advantage of the latest industry trends.
Why do you need the Events dApp?
The PhoenixDAO Events dApp is here to totally disrupt the event management and ticketing industry. An industry that till now has suffered from a level of exclusivity and many other disadvantages, including counterfeit and duplicate tickets, bulk purchasing, hoarding of tickets to sell on at a higher price, and insecure payments.
The Events dApp allows users to purchase tickets or host events. All transactions are secured and transparently viewable on the blockchain. The dApp is multi-chain boasting the ability to switch between Ethereum or the Polygon Network, a layer 2 solution on Ethereum, that provides security, low cost, and high transaction speeds. Users can also use the base Ethereum blockchain layer if they so wish.
Payments are made with the $PHNX utility token, the native token of the PhoenixDAO ecosystem. Other cryptocurrencies are to be incorporated over the coming months, as well as further options for on-ramps. The aim is to eventually offer '1-click purchasing'.
Improvements and partnerships
PhoenixDAO has always strived to make its dApps streamlined and easy to use. The upgraded Events dApp will provide a smoother and more understandable interface that even those who aren't tech-savvy can use with ease.
A partnership with Transak is a major step forward for PhoenixDAO's Events dApp, and its ability to provide fiat onramps for users to make deposits and withdrawals quickly and safely.
The flow for the fiat onramp is as follows:
Click "Buy PHNX" > Transak module opens > buy MATIC with credit/debit card > swap MATIC for PHNX on Quickswap > buy ticket with PHNX > you are booked
The team is also in talks with Transak to support the $PHNX token. This would enable users to buy the $PHNX token with their credit/debit cards. With a potential listing of PHNX on Transak, users would be able to directly buy the token without having to buy it via MATIC first.
PhoenixDAO has integrated with the Travala.com Affiliate Program. This will give Events dApp users massive options, by enabling them to connect with the 2 million properties spread across 230 countries that are registered on leading booking platforms viaTravala.
To learn more about PheonixDAO and its Events dApp please follow the hyperlinks.
Disclaimer: This article is provided for informational purposes only. It is not offered or intended to be used as legal, tax, investment, financial, or other advice.
Post fetched from this article