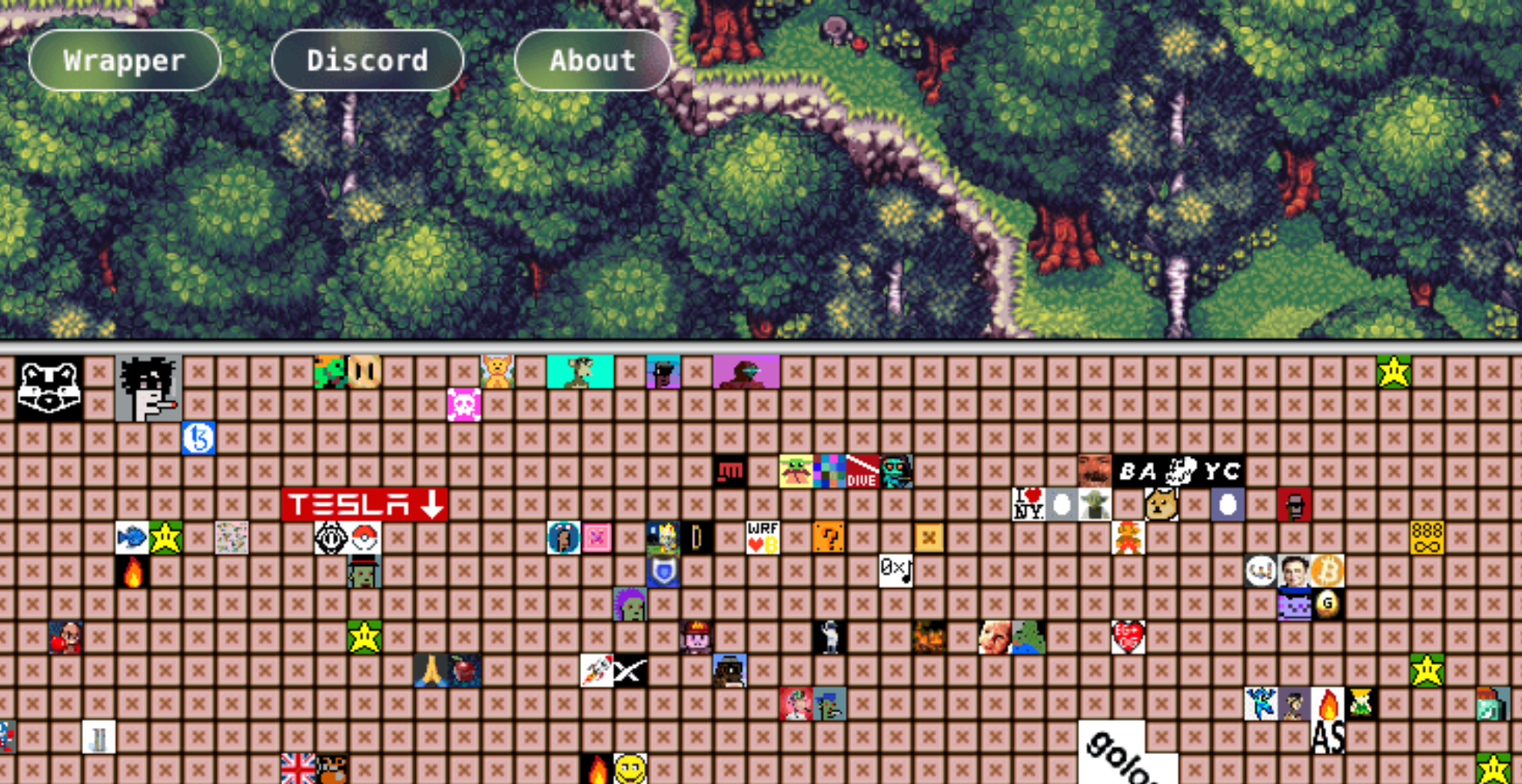 PixelMap is the oldest verified collection OpenSea, launched on November 17, 2016. PixelMap is the first NFT to store image data directly on the Ethereum blockchain.
Each tile is truly owned by the entity that purchases it. Because the data itself, not just a pointer, is stored on the Blockchain, nothing short of every single Ethereum node shutting down can eliminate the data.
The contract is designed so in the event that a tile owner would like to update the image, change the URL, or sell the tile for any amount they'd like, they can, without any central authority facilitating or controlling any part of the process.
In the event that PixelMap.io itself were to ever go down, the data, owner, and URLs for every single pixel remains on the Blockchain, and can easily replicate and display the overall image, as well as the historical changes.
The original contract in 2016: 0x015A06a433353f8db634dF4eDdF0C109882A15AB, Wrapper: 0x050dc61dFB867E0fE3Cf2948362b6c0F3fAF790b.
The total number of owners has reached 533.
NFT Collection PixelMap Price and Sales
The market capitalization of PixelMap NFT collection is 1,533.37 ETH. For all time, 1,251 collections sales were made at an average price of 2.66 ETH (~$4,286.23 at the time of writing). This created a total volume in 3,330.315 ETH. The floor price of PixelMap is 0.7 and the 30-day trading volume is kept at 31.23 ETH. The payment tokens of the PixelMap collection are ETH, DAI, WETH, USDC.
PixelMap traits list Property Edge 185 Center 55 Og 3 Invisible 1 PixelMap fees
Buyer fee to dev: 0 basis points
Seller fee to dev: 500 basis points
Buyer fee to opensea.io: 0 basis points
Seller fee to opensea.io: 250 basis points
Buyer fee: 0 basis points
Seller fee: 750 basis points
PixelMap editors list
The approved editor's accounts of PixelMap collection are 0xd048aa0525a3467c9b49fe727b319260f463fd4f, 0x4688d77756a1d6f1ecf468c7b2ed1f66a0a45b28.
Disclaimer: This article is provided for informational purposes only. It is not offered or intended to be used as legal, tax, investment, financial, or other advice.
Post fetched from this article