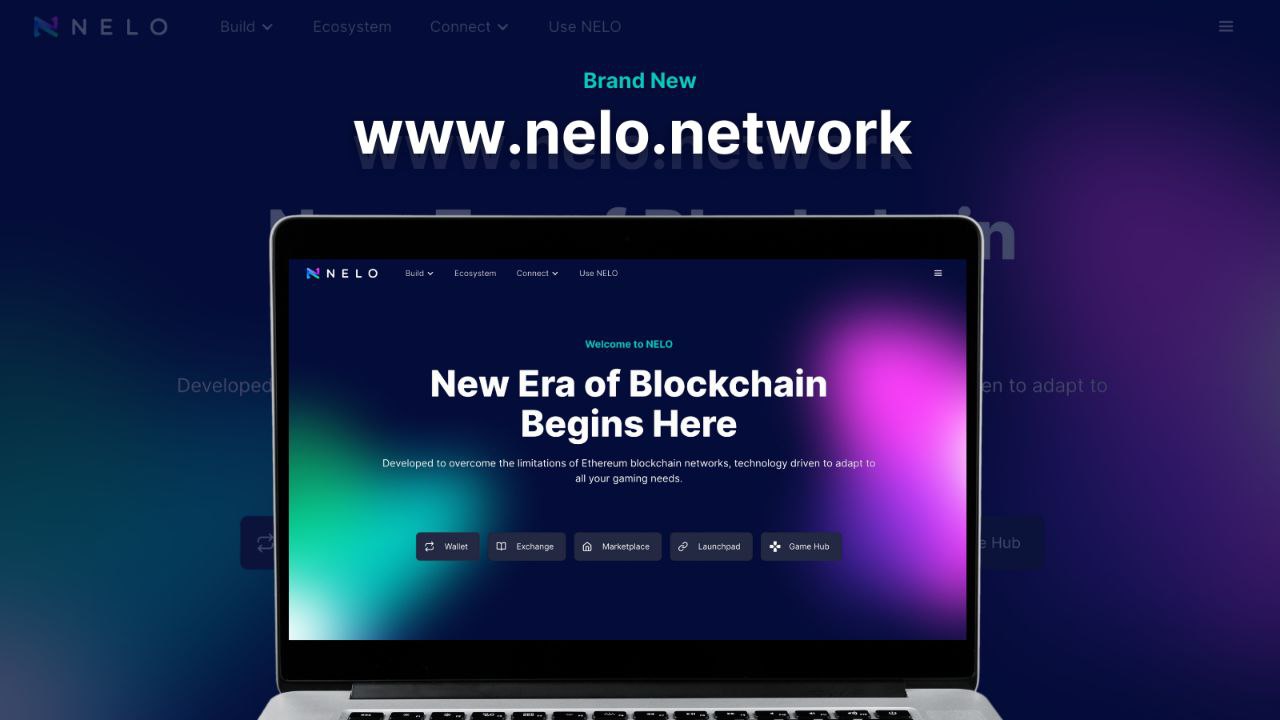 NELO is a blockchain platform that was launched to provide a solution to the scalability problem. It is the first project to use the delegated proof-of-stake algorithm. DPoS is a voting system where users vote for delegates to validate transactions and earn rewards. NELO's goal is to provide an easy-to-use platform that allows anyone to create decentralized applications (dApps).
NELO is quickly gaining popularity in the blockchain community. Many people are excited about its potential to revolutionize the blockchain industry. The team is working hard to make NELO a success and they have already made significant progress. The project is well-funded and has a strong development team.
NELO is an opportunity for investors and developers who are interested in blockchain technology. It has the potential to become a leading platform in the industry. If you are looking for a project with a bright future, NELO is definitely worth considering.
Why is NELO rebranding?
NELO is rebranding to better reflect our mission and values. NELO Smart Chain (NSC), represents NELO's dedication to building a blockchain specifically for the metaverse. NELO's ultimate goal is to provide users with an unmatched experience that showcases the true potential of blockchain technology. The NELO Smart Chain will have unique features that no other blockchain currently offers. The company is committed to delivering the best possible experience for their users and NELO believes that their new direction better reflects their dedication to this goal.
The face in the new era of blockchain. NELO Smart Chain reflects NELO's dedication to developing a blockchain that is specifically tailored for the metaverse and providing users with an incomparable experience that showcases what blockchain technology is capable of. The NELO Smart Chain will have unique features that no other blockchain currently offers.
NELO Smart Chain (NSC) Blockchain
NELO, the blockchain startup that aims to provide a more user-friendly way to access and use blockchain technology, NELO's software is designed to make it easier for people to use blockchain applications without having to understand the underlying technology. The startup's goal is to provide a more user-friendly way to access and use blockchain technology.
Blockchain technology has the potential to revolutionize a number of industries, from financial services to supply chain management. However, the technology is still in its early stages of development and adoption. NELO's goal is to make it easier for people to use blockchain applications and help accelerate the adoption of this transformative technology.
Neloverse Game Built On NSC
In Neloverse, players and creators are offered a world where they can decide their own game experiences and take the lead in the monetization of their creations within the game. NFTs will also play a huge role in Neloverse, as they plan to distribute in-game assets and rewards through their own blockchain- NSC.
The Neloverse game maker and VoxEdit platform will also allow players to create their own game worlds, which they can then populate with objects and characters of their own design. These game worlds will be hosted on NSC, and player-created content will be de facto NFTs. Not only will this give players a huge amount of creative freedom, it will also create a vibrant and ever-changing gaming ecosystem in which players can explore new content and ideas. The team in NELO believes that this flexibility and creativity will be a major draw for players and creators alike.
One of NELO's primary goals is to make Neloverse into the most player-friendly game development platform out there. This means giving players and creators the tools they need to succeed, and making sure that games built on NSC are as fun and engaging as possible. NELO is confident in achieving this goal, and we can't wait to see what players and creators come up with. More information on their tokenomics and company information can be found in their upcoming whitepaper V1, set to be released shortly after their rebranding.
Future plans on NSC Mainnet Launch
NELO-NSC is planning to alleviate this problem by centralizing validators and nodes, which will result in reduced costs and fees. NELO will work with existing games to establish high-reliability nodes, allowing NELO's approach to be more decentralized than other blockchains.
NSC will have a staking program that allows users to lock in tokens and receive rewards for being a part of the network. This will create a more secure and reliable network while also providing an incentive for users to participate. Ensuring that NELO's blockchain is both decentralized and efficient.
The team has wealth of experience in both the gaming and blockchain industries, and they are confident in their deliverables. With potential partnerships in discussions, NELO is on the path to becoming the go-to blockchain for gaming and metaverse.
Disclaimer: This article is provided for informational purposes only. It is not offered or intended to be used as legal, tax, investment, financial, or other advice.
Post fetched from this article