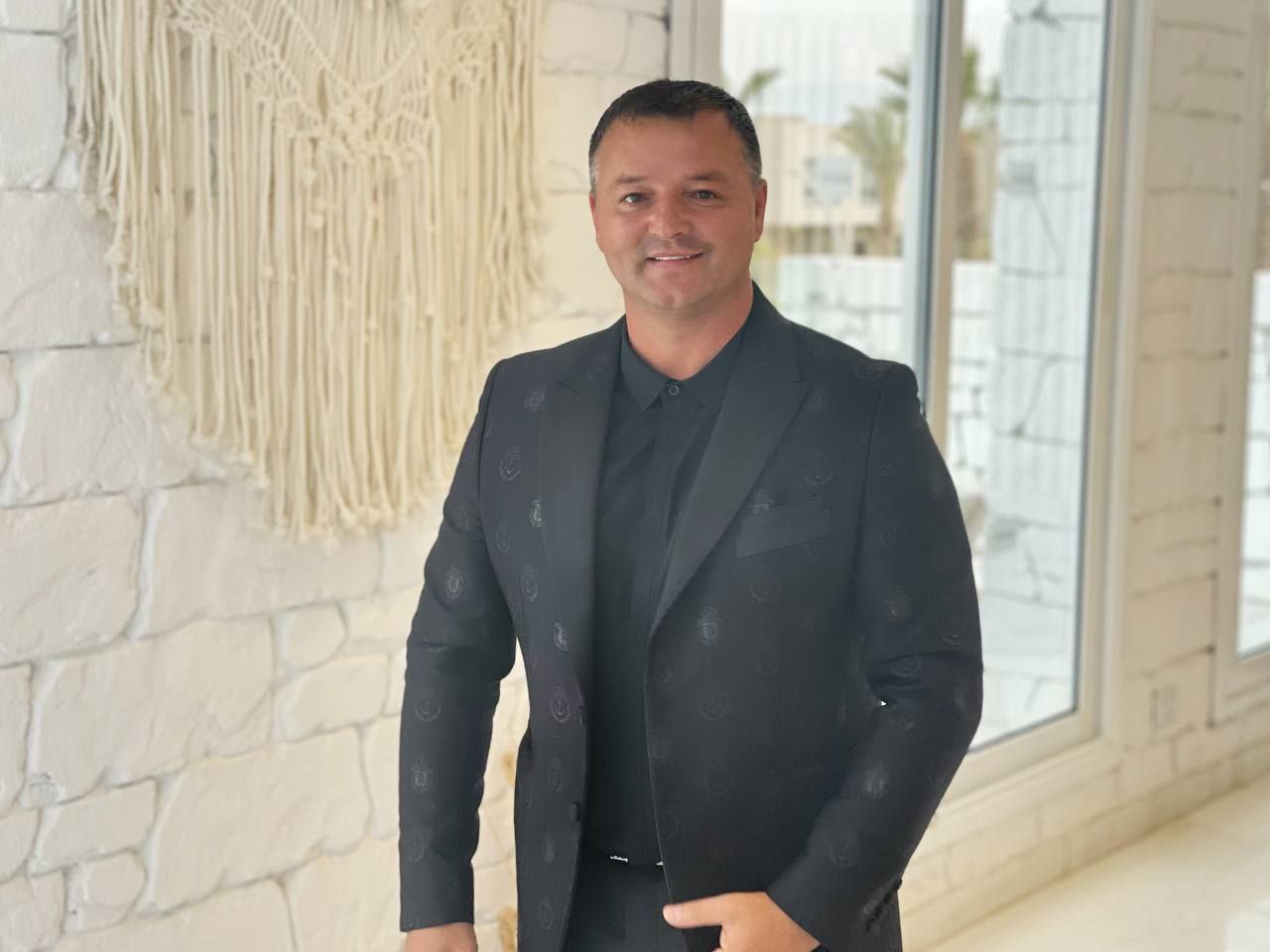 Our editors are continuing to interview digital asset industry experts. Slavi Kutchoukov, Founder of the Slavi project, answered our questions today.
Hello Slavi! Thank you for agreeing to participate in the interview! Let's introduce our readers to you a little. Where were you born? What education did you receive? Why did you choose this direction for yourself?
I am delighted to give you this interview. I was born in Bulgaria and spent all my childhood in Germany. I have always wanted to be an entrepreneur for as long as I can remember, because working in an office for someone else was just not my thing. I can now safely call myself a serial entrepreneur and the founder of several successful projects. It all started in the real estate, construction and fashion industries back in Germany and the UK, and then I continued my business in the UAE. Once that was out of the way and working, I diverted my attention to the crypto industry.
When did you find out about cryptocurrencies? What was the first experience?
I have started expressing interest in cryptocurrency assets since 2017, when the price of Bitcoin rose sky high, and people everywhere had begun talking about it. As you can see, having an entrepreneurial background gave me a head start in learning about new technologies like Bitcoin and other cryptocurrencies. I decided to create my own project with my name on it. So, I assembled a team of specialists and we started developing the product.
What is your vision for the future development of the digital world? How tightly will cryptocurrencies enter the life of an ordinary person? Which countries are driving the development of this market?
Digitalization is our future, whether we like it or not, the world's technical and digital infrastructure will improve and cryptocurrencies will definitely enter into the everyday lives of every person. But it is merely a question of time, or course. If the word "crypto" was more of a surprise term and evoked many questions early on, today everyone has heard about cryptocurrencies in one way or another. The locomotives of this market are in several countries – the United Arab Emirates, Singapore, the USA, Hong Kong, Germany and Switzerland. The regulators in these countries are no longer fighting cryptocurrencies, but, on the contrary, have recognized them as part of life.
Why did you decide to start your own Slavi project? How is it fundamentally different from other similar ones? Why did you choose this particular name?
Great question! We are currently moving towards a decentralized form of the internet as blockchain technology continues to improve and offer many opportunities for making secure transactions. After conducting an in-depth study of the problems and trends of the DeFi industry, we decided to develop our own decentralized application – Slavi – that will support as many blockchain protocols as possible and offer users a comprehensive solution. Based on the Web-3.0 initiative, Slavi DApp enables direct communication between wallets and protocols, eliminating unnecessary interaction with a third party and giving users control over their funds. The Slavi DApp has also developed a unified solution for staking SLV tokens, providing income up to 200% per annum.
Who is on your team? Tell us a little about your specialists to acquaint our readers with them. How long have you known the core team members?
The Slavi project team consists of professionals from different countries. The core team consists of business development, marketing and PR specialists, strategic consultants and other professionals who have worked on well-known crypto projects. These are professionals who have extensive experience in creating over 500 promotional campaigns with a budget of over $10 million. In addition, we have a strong development team that includes top blockchain engineers, architects, and developers who have worked on industry-renowned projects, as well as large-scale distributed systems outside of the blockchain space.
What is the SuperDApp concept? Nobody has used it before. What is meant by this concept? What does the project revolve around?
SuperDApp – Super Decentralized Application. This means that our application has a whole ecosystem that combines several functions that you can use at once. In addition to the wallet, we have an NFT platform, a built-in exchange and much more.
The project started not so long ago. What stage is it in now? What has the team already accomplished?
We work daily to improve our project and release new services at a breakneck pace. In such a short period of operation, we have already established support for blockchain protocols such as Binance Smart Chain, Polkadot, Bitcoin, Litecoin, Dash, Ethereum, Tron, Polygon, Metis, Solana, and others. In total, we plan to integrate more than 30 blockchain protocols into one interface. We increase the capabilities of the Slavi DApp several times a month. We recently launched the Rich Teddy Club, we are finishing work on the NFT marketplace and much more. Right now, we have over 4,000,000 tokens staked, which equals over 500,000 USD and this is just the beginning. We have grandiose plans, so follow us on social networks and on the official website.
The project provides for the use of the SLV token. What is its purpose? Which blockchain is it released on? Where can I see the token contract?
The monetization model of the Slavi project involves the use of the SLV token as the main carrier of value and a means of payment for the functions and capabilities of the platform. Among the monetization tools of the Slavi application, the following can be distinguished: access to paid services based on the SLV token, use of the buyback mechanism, liquidity mining, liquidity transfer, NFT marketplace and much more. DeFi investment opportunities will also be presented as part of the economic model of the project. SLV token holders will be able to use staking services at attractive rates.
You can see the token contract on the main page of the site – https://slavi.io/ or here – https://bscscan.com/token/0x187d0bf09572b10c89e717b9473e07a5a157855a.
Where can I buy the SLV? When will the coin appear on popular CEX or DEX platforms?
You can buy the SLV token on our website in a completely decentralized way by connecting your wallet. We also have detailed instructions on how to do that on our website – https://medium.com/@SlaviDapp/how-to-buy-slv-with-credit-debit-card-1b5cb9b51ead.
Regarding the launch on CEX and DEX exchanges, we cannot specify any exact dates. Negotiations are underway with top crypto exchanges. In general, we plan to bring the coin to the market in the second quarter.
When is the launch of your own fiat card planned? Who do you plan to cooperate with: Visa or MasterCard?
The launch is scheduled for the second quarter of 2022. We plan to cooperate with Visa and MasterCard.
Why was the MENA region chosen for the booking service? Are there plans to expand to other countries in the future?
Because numerous negotiations have already been held with large companies within the MENA region, and many connections that help development are concentrated here. Plus, it's easier from a legal point of view. Expansion is planned in the 3rd quarter across Europe and Asia.
When can we expect the launch of Slavi NFT? What kinds of digital art items can be traded on the platform (paintings, images, videos)? Will users be able to release Slavi NFT directly on your site?
We have one Rich Teddy Club project ready that anyone willing can join. To do this, you need to buy an NFT Teddy and feel free to use all the benefits of the club. And there are a lot of them, ranging from access to private events to receiving income from your NFT. You can read more about the project on our website – https://richteddyclub.com/. The NFT marketplace is in the process of being created. A few more processes need to be tuned and users will be able to upload their collections like videos, photos, pictures and other creative materials. We are preparing a real creative bomb!
How will it be possible to take a loan in cryptocurrency secured by NFT? Who will evaluate the value of NFT tokens?
The price is determined by the market based on the uniqueness of a particular collection. We have no control over the price.
It is also known that you have a crypto fund. Tell us a little about it. What is it for? Who can enter it?
Yes, our fund has already been formed. The main mission of the crypto fund is to accelerate the development of a better financial system. We create and support Bitcoin and blockchain companies using our knowledge, network and access to capital. Slavi Capital is a venture capital company specializing in cryptocurrencies, blockchain, financial technology and marketplaces, including the NFT and GameFi industries. We invest in companies and protocols based on decentralization, privacy and personal freedom. In fact, any company can apply, since everything depends on its tasks. I can say one thing – we are open to every interesting project.
How much do you follow the development of the cryptocurrency market in Russia, Ukraine, Belarus, and other CIS countries? What is the development potential of this region? What can the legalization of cryptocurrencies give to these countries?
Working in the field of cryptocurrency apriori involves monitoring the changing situation in the market around the world. The rate of change in this segment is many times greater than in other industries, so I always read the news, communicate with colleagues, attend current conferences and meetups, and try to improve my product so that it remains trendy and attractive in the crypto market. As for these countries specifically, it is difficult for me to comment in any way.
Thank you, thanks for the replies! We wish development to you and your project!
Thank you! It was a pleasure talking to you.
Disclaimer: This article is provided for informational purposes only. It is not offered or intended to be used as legal, tax, investment, financial, or other advice.
Post fetched from this article