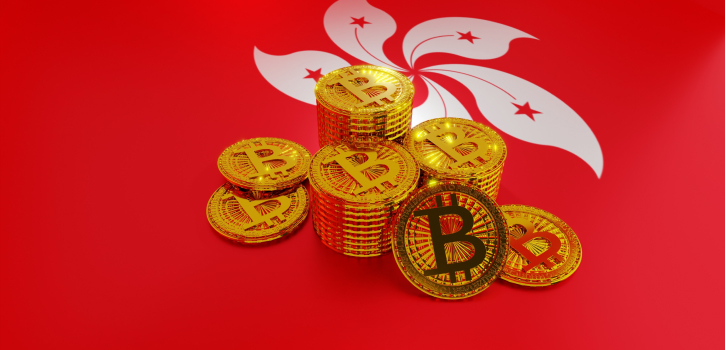 The Hong Kong government has today issued a policy statement on virtual assets, setting out its stance for a vibrant ecosystem.
Hong Kong is throwing its hat into the ring to become the go-to digital virtual assets hub in Asia with its latest statement which includes a new licensing regime for virtual asset providers, and the ability for retail investors to trade cryptocurrencies.
The Policy Statement declares that the Hong Kong government wishes to become "open and inclusive" as regards those who are innovating in the Virtual Assets (VA) space, and will provide a "facilitating environment".
However, the statement does make it clear that the government will follow a "comprehensive regulatory framework" once it is established, and this will be in line with international standards.
According to the South China Morning Post, the Hong Kong Financial Secretary Paul Chan Mopo was quoted as saying:
"Our policy stance on virtual assets is now clearly communicated to the global markets and it serves to demonstrate our commitment and determination to explore financial innovations together with the global virtual-asset community,"
Allowing retail investors to trade cryptocurrencies is quite a change in tack for the Hong Kong government, and therefore the Securities and Futures Commission (SFC) will open up a public consultation on how to give a suitable degree of access to virtual assets.
Given that up until now, only accredited investors with HK$8 million (US$1 million) were allowed to trade in cryptocurrencies, it will be interesting to see exactly what is meant by the "suitable degree of access".
The Policy Statement also makes mention of "Pilot Projects". Among these are an issuance of an NFT for Hong Kong Fintech Week 2022, a Green bond tokenisation, and the development of an e-HKD.
The Statement ends with its "Way forward" vision:
"The Government sincerely invites the global VA community to join hands with us and leverage on Hong Kong's status as an international financial centre to realise the potential of financial innovations under a clear, agile and facilitating regulatory environment, adhering to best international standards and practices."
Disclaimer: This article is provided for informational purposes only. It is not offered or intended to be used as legal, tax, investment, financial, or other advice.
Post fetched from this article