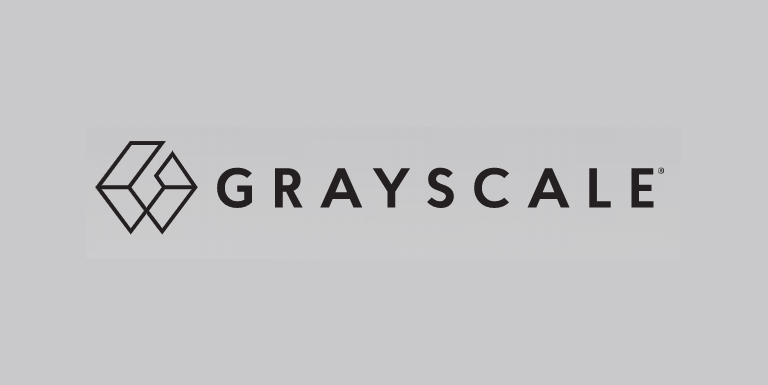 Grayscale Investments has launched a new investment product that will reflect ongoing demand for a number of crypto protocols that are focused on decentralized finance, and thereby leverage decentralized smart contract tech.
The fund will include the following funds with weightings indicated accordingly:
Cardano (ADA), 24.63%
Solana (SOL), 24.27%
Avalanche (AVAX), 16.96%
Polkadot (DOT), 16.16%
Polygon (MATIC), 9.65%
Algorand (ALGO), 4.27%
Stellar (XLM), 4.06%
According to Grayscale, this represents their 18th investment product, the third of its kind that proceeds as a diversified fund offering. Grayscale has dubbed the new investment product as the "Grayscale® Smart Contract Platform Ex-Ethereum Fund (GSCPxE)" with the aim of offering exposure to smart contract protocols operating "outside" of the Ethereum blockchain, hence the "ex" in the name.
"Investor demand for diversified exposure has grown in parallel to the ongoing evolution of the crypto ecosystem. Smart contract technology is critical to the growth of the digital economy, but it's still too early to know which platform will win – from attracting and retaining the most vibrant developer communities, to ensuring the platform is high-speed, flexible, and scalable," shares Grayscale CEO Michael Sonnenshein.
The fund's index will track its reference with CoinDesk Smart Contract Platform Select Ex ETH Index, a platform run by CoinDesk, which is owned by Digital Currency Group, Grayscale's parent company.
"The beauty of GSCPxE is that investors do not have to choose one winner, and instead can access the development of the smart contract platform ecosystem through a singular investment vehicle," Sonnenshein explains.
The use of smart contracts has proliferated since the advent of the Ethereum blockchain, and its utilities have so far been extrapolated towards various uses, among them decentralized finance (DeFi). DeFi makes use of smart contracts by automatically executing programmable data sets when certain conditions such as a loan or an arbitrage, are fully met. Decentralized finance applications represent a user's presence in the world of digital assets, and through the conditions set by a protocol, these can be managed and traded accordingly.
Grayscale notes, however, that the fund will only be offered in a private placement meant for accredited investors. Public quotation for its index will only be sought on secondary markets, and hence new investors should not assume that the shares will be provided with an approval because of the current tension with regulators with regards to the product's underlying digital assets.
Disclaimer: This article is provided for informational purposes only. It is not offered or intended to be used as legal, tax, investment, financial, or other advice.
Post fetched from this article