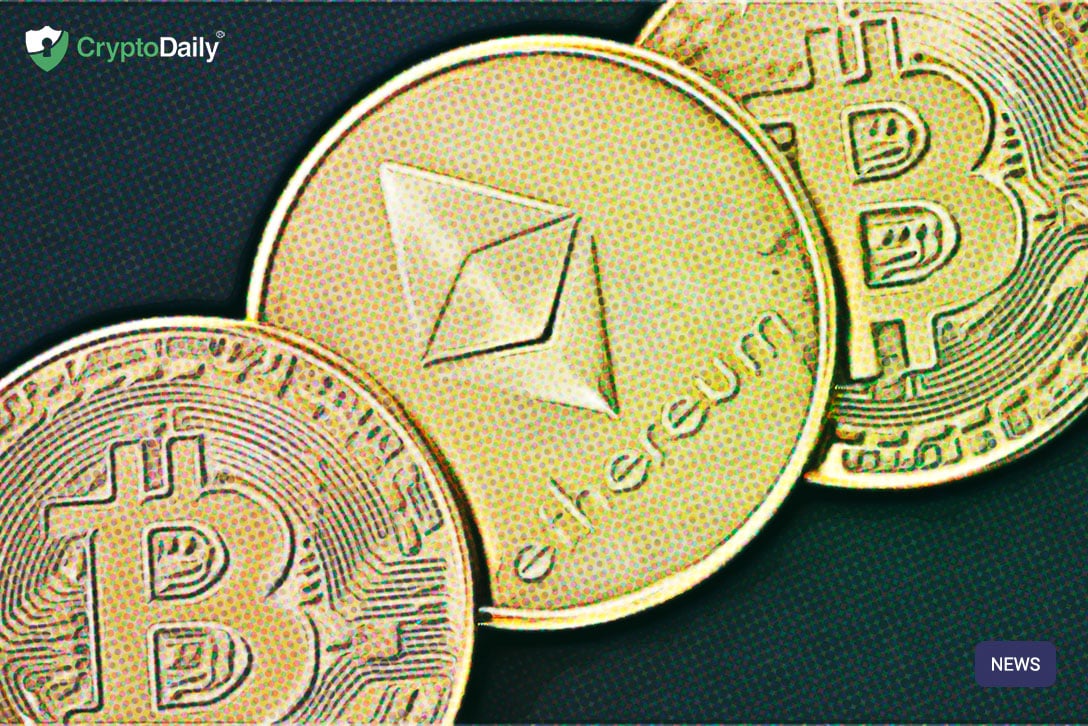 ETH 2.0 mainly represents a transition away from mining and toward proof-of-stake, which will make Ethereum much more efficient, secure, and capable of handling high transaction volumes. ETH 2.0 has infamously been delayed several times since it was announced in 2018,and finally, it is suggested that ETH 2.0 could begin to go live during Q3 2020 according to the developer.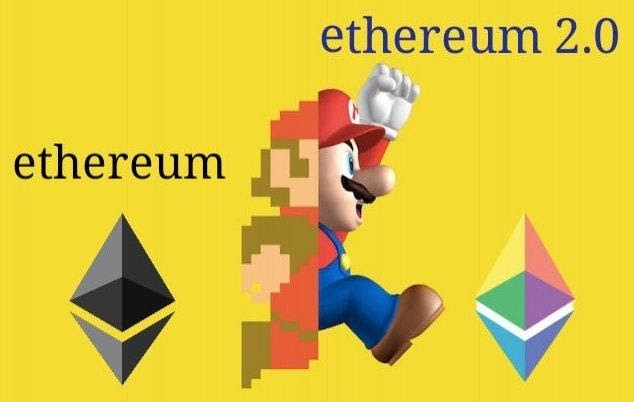 On June 1, Vitalik Buterin applauded the successful launch of various Layer 2 solutions on Ethereum, saying that "the initial deployment of Ethereum's layer two scaling strategy has *basically* succeeded." In a recent thread, he sheds light on some of the most recent developments and challenges ahead.
ETH May Rise alongside the Upgrade of ETH 2.0
While Ethereum 2.0 is still not set in stone, three key metrics showing that users and investors are optimistic about the price of ETH.
On-chain data from Glassnode shows that 40 million address are currently holding ETH. That's an increase of more than 350% since it skyrocketed to the all-time high of around $1,400 in early 2018. The increase in Ethereum addresses indicates that more investors are buying ETH for the staking reward which will release in ETH 2.0.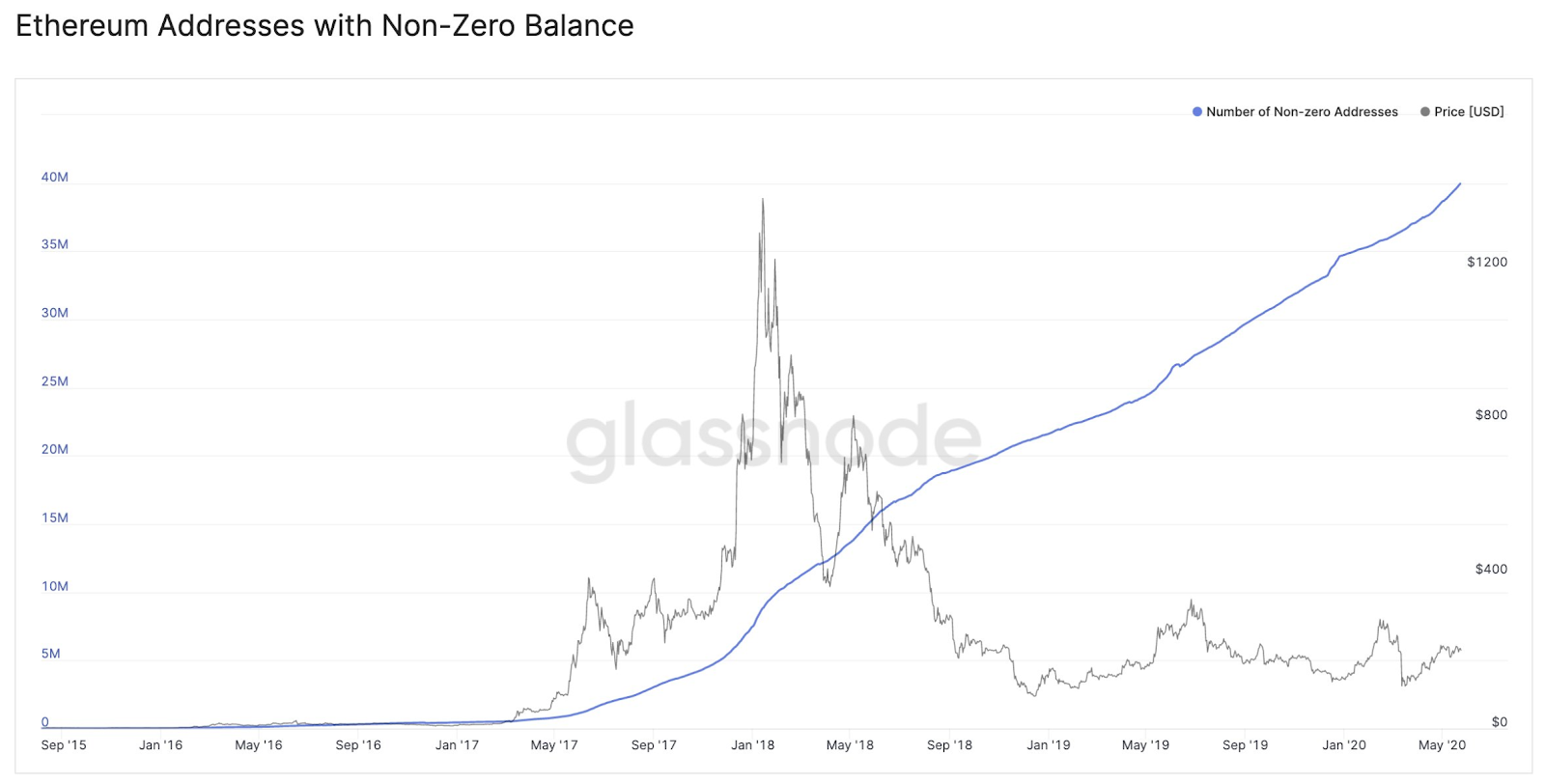 Rising Activity in ETH Network
Based on data show in Etherscan.io, the total use of gas on Ethereum has reached a record high. It suggests the level of transactions on the Ethereum blockchain network is surging in anticipation of Ethereum 2.0.
Similar to hashrate in Bitcoin mining, Gas is a token that is used to power the Ethereum network. To transfer smart contract data or payments, users need to pay a fee in the form of gas. For example, dApps that run on Ethereum and use smart contracts require gas to make the blockchain network process the information.
All the above shows that investors are confident with ETH 2.0, which also attracts new participants in the ETH market. New buying power entering the market may push ETH price to go higher. To earn money during the ETH rally, we can turn to 100x leverage futures trading.
Amplify Gains in ETH Bullish Run with 100x Leverage in Bexplus
Established in late 2017, Bexplus is a leading crypto futures trading platform headquartered in Hong Kong, which has branches in Singapore, Japan, USA, and Brazil and is constantly expanding worldwide. Currently, Bexplus provides BTC, ETH, LTC, EOS and XRP perpetual contracts for trading with up to 100x leverage.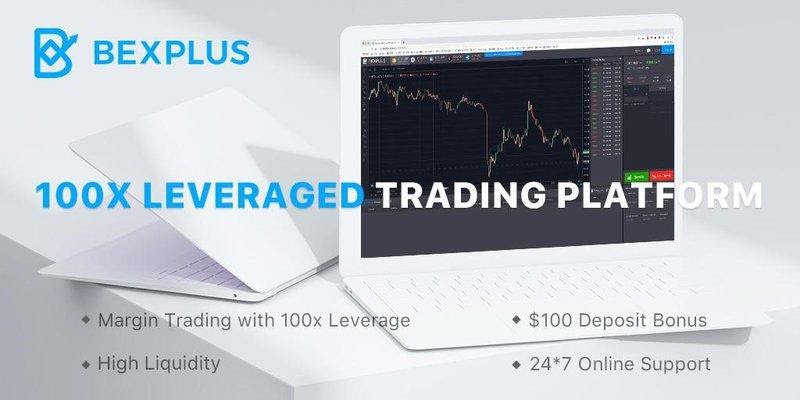 100x Leverage Perpetual Contracts
Bexplus offers perpetual contracts – no expiration, which enables you to hold the positions as long as you like. With 100x leverage, you can enlarge the profitability a hundred times on 1% price rising or falling.
Learn to Trading without Losing a Penny
Bexplus has specially offered a trading simulator account for every registered user. Upon registration, users will be given an actual trading account and a demo account, so they don't have to make a request for the demo account. There are 10 replenishable BTC in the demo account for traders to practice as much as they like.
Bexplus mobile app rank in the Top 5 of keyword search results related to bitcoin trading in 56 countries in App Annie. At first glance, the interface is quite simple and intuitive, but it covers all the necessary tools (real-time charts, a variety of indicators, news alerts and etc.) and information for traders to keep abreast of the market.
To deposit BTC in the Bexplus account, you can earn 100% BTC bonus, which can also be used to trade futures contracts. The more deposit, the more bonus you will get. You can get up to 10 BTC!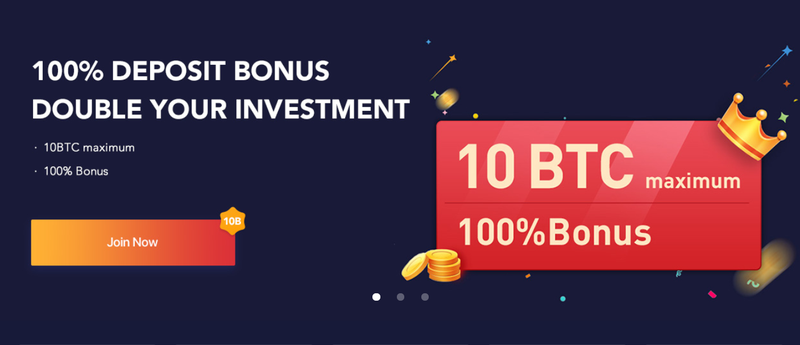 Register an account with NO KYC and claim your 10 BTC in Bexplus. Grasp the market trend and get bigger gains!
Post fetched from this article