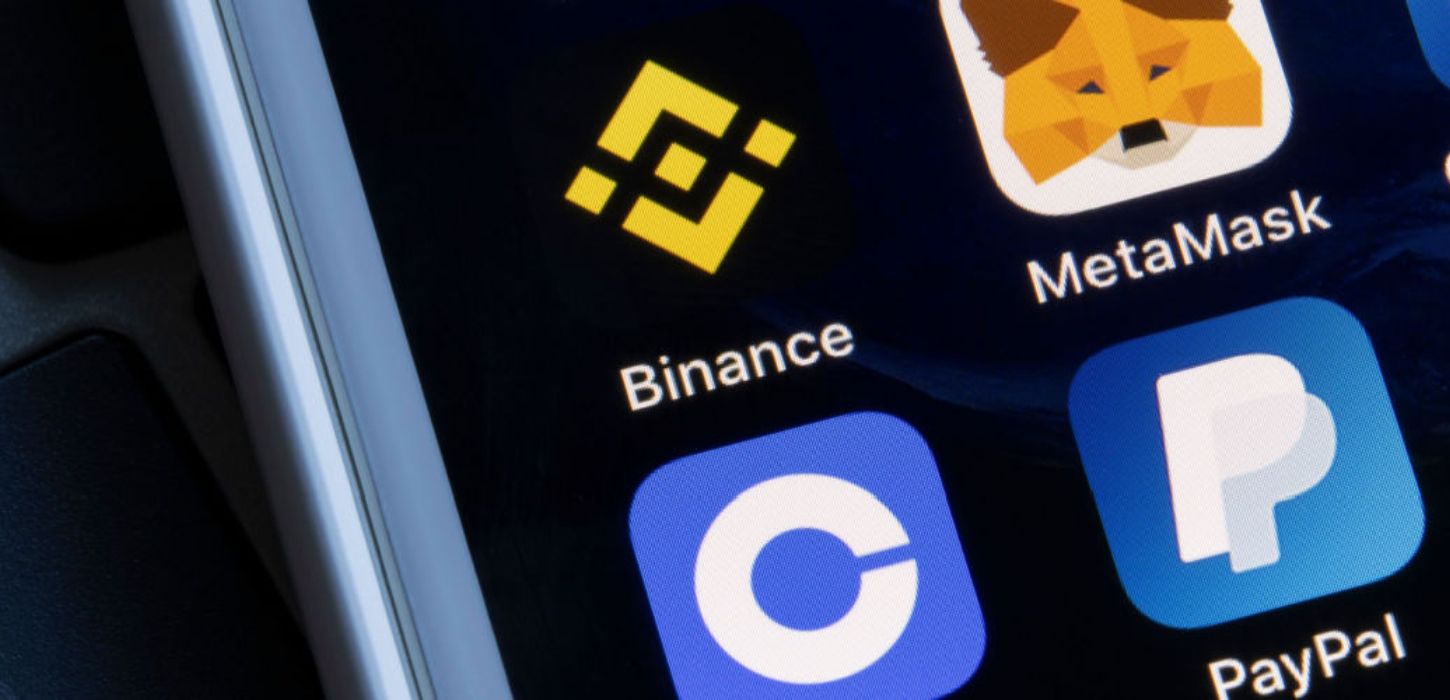 Binance CEO Changpeng Zhao, in a now-deleted tweet, seemed to have cast serious aspersions about Coinbase and Grayscale.
However, as Coinbase CEO responded, CZ seemed to backtrack and quickly deleted the tweet in question.
CZ Spooks Markets
With the crypto markets in chaos, CZ released a tweet stating that Coinbase could be in a spot of bother regarding its finances. Zhao seemed to add fuel to one of the biggest fears of the crypto market at present, which is that Grayscale, the operator of the biggest bitcoin trust, doesn't actually hold all the BTC that it claims it does. On its part, Grayscale moved to allay fears, stating that the concerns and comments around its financials are unwarranted. Grayscale has found support in Coinbase, the exchange that maintains Grayscale's BTC reserves.
Zhao's tweet sought to draw attention to two separate claims around the number of Bitcoin held. The first statement referred to a statement from Coinbase Custody CEO Aaron Schnarch, which stated that the company held 635,000 BTC on behalf of the Grayscale Bitcoin Trust. The second referred to a four-month-old headline referring to the Coinbase exchange holding less than 600,000 BTC.
"Just stating news reports, not making any claims. Glassnode probably has more up-to-date data."
Concerns around Grayscale and Coinbase first surfaced over the weekend after Grayscale reportedly refused to implement on-chain proof-of-reserves for all of its crypto holdings.
Coinbase CEO Responds
Soon after the tweets emerged, Coinbase's CEO responded on Twitter, assuring users and followers that its Bitcoin reserves were fully backed.
"If you see FUD out there – remember, our financials are public (we're a public company)."
Following the response from Armstrong, Zhao seemed to backtrack, deleting the tweet and stating,
"Brian Armstrong just told me" the numbers "are wrong. Let's work together to improve transparency in the industry."
Crypto Twitter Reacts
Twitter's crypto community called out CZ's tweet, describing it to be ignorant and uncalled for. Ryan Selkis, the founder of Messari, brought Zhao's attention to the fact that Coinbase had already audited its financials, showing it held around 2 million BTC. The co-founder of the digital asset research firm, Reflexivity Research, stated on Twitter,
"That latest tweet CZ made about Coinbase's Bitcoin holdings that he just deleted wasn't a great look. I get the argument that he's trying to protect the industry, but CZ is more than smart enough to know that exchange and custody wallets are separate."
However, others did not hold back in their criticism of CZ, with analyst, trader, and investor @360_Trader tweeting,
"CZ just proved today he's all about one thing… his empire. He IS NOT here to look out for the industry … he deleted the tweet… But now … as I already expected … He's exposed himself as a villain."
Another trader and investor, @BobLoukas, was also critical of CZ, stating,
"CZ 'Let's work together to improve transparency in the industry.' Also, CZ – Let me tweet to millions some random FUD in the middle of a bear market major liquidity event before maybe just reaching out to confirm."
A Deliberate Attempt To Take Down Competition?
CZ's tweets about Grayscale and Coinbase come just over two weeks after his tweets sparked a bank run on FTX, which contributed to its spectacular collapse. Many have interpreted the latest tweets as a deliberate attempt to take out another rival and competitor, although CZ has vehemently denied these claims.
During the week of the FTX collapse, Coinbase CEO Brian Armstrong explained that Coinbase's audits and 1:1 backing of all customer assets would prevent the exchange from meeting a fate similar to that of FTX. Additionally, Armstrong stated that the exchange held no exposure to FTX, FTT, or its sister company, Alameda Research.
Disclaimer: This article is provided for informational purposes only. It is not offered or intended to be used as legal, tax, investment, financial, or other advice.
Post fetched from this article