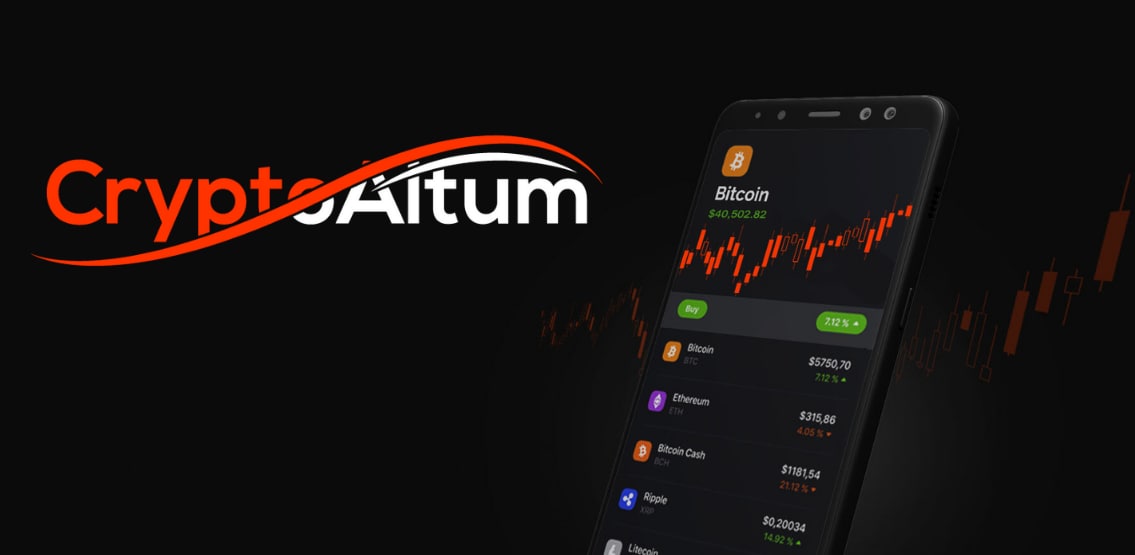 Offering high leverage, low trading costs, and zero commission, CryptoAltum is built by veteran forex traders, for day traders who are looking to enter the cryptocurrency markets.
Up till now, the cryptocurrency markets, and those of forex trading were places where specialised traders knew their market, and they stayed in their sector. However, cryptocurrencies are attracting the gaze of traditional forex traders, and many of these are looking to jump across and take advantage of what the crypto market has to offer.
The CryptoAltum team of experienced traders have built their platform from the ground up, with fellow forex traders, as well as the average crypto trader in mind. They have focused on what they perceive as barriers to entry onto exchanges in the crypto market, and are concentrating on servicing the needs of new traders and keeping them on the platform, as a priority.
KYC (know your customer) checks can be off-putting for some, not because they don't want to supply the information, but because it can be time-consuming and difficult to comply with. CryptoAltum has no KYC process, allowing clients to retain complete anonymity.
Forex traders are used to fast transactions, so CryptoAltum's lightning quick order executions would be to their taste. Add to this, leverage of 1:500 for bitcoin and stablecoins, together with low spreads, then you have the ideal environment for serious traders.
Over 100 crypto pairs are available to trade, and experienced traders will be able to trade them using the MT5 trading platform. A wide variety of deposits are accepted onto the platform, and include BTC, ETH, ADA, BCH, LTC, USDT and XRP.
The platform is fast becoming a one-stop shop, and now not only enables its clients to trade crypto, but also forex, precious metals, and major indices.
CryptoAltum has a global client base of traders, and is able to keep them, not just with the services already mentioned, but even more importantly, by providing the trust and confidence in a platform that puts security first.
Secure crypto wallets enable clients to fund their accounts 24/7. Whenever transactions are completed, most funds are withdrawn to cold wallets that are disconnected from the internet. As a further security measure, the funds are split into 4 locations and have the added protection of antivirus programs and time-delayed access.
Demo accounts are available in order to allow traders to test out their strategies and to get comfortable with the platform, without putting their assets at risk. Traders wishing to take advantage of a demo account can sign up here.
Disclaimer: This article is provided for informational purposes only. It is not offered or intended to be used as legal, tax, investment, financial, or other advice.
Post fetched from this article