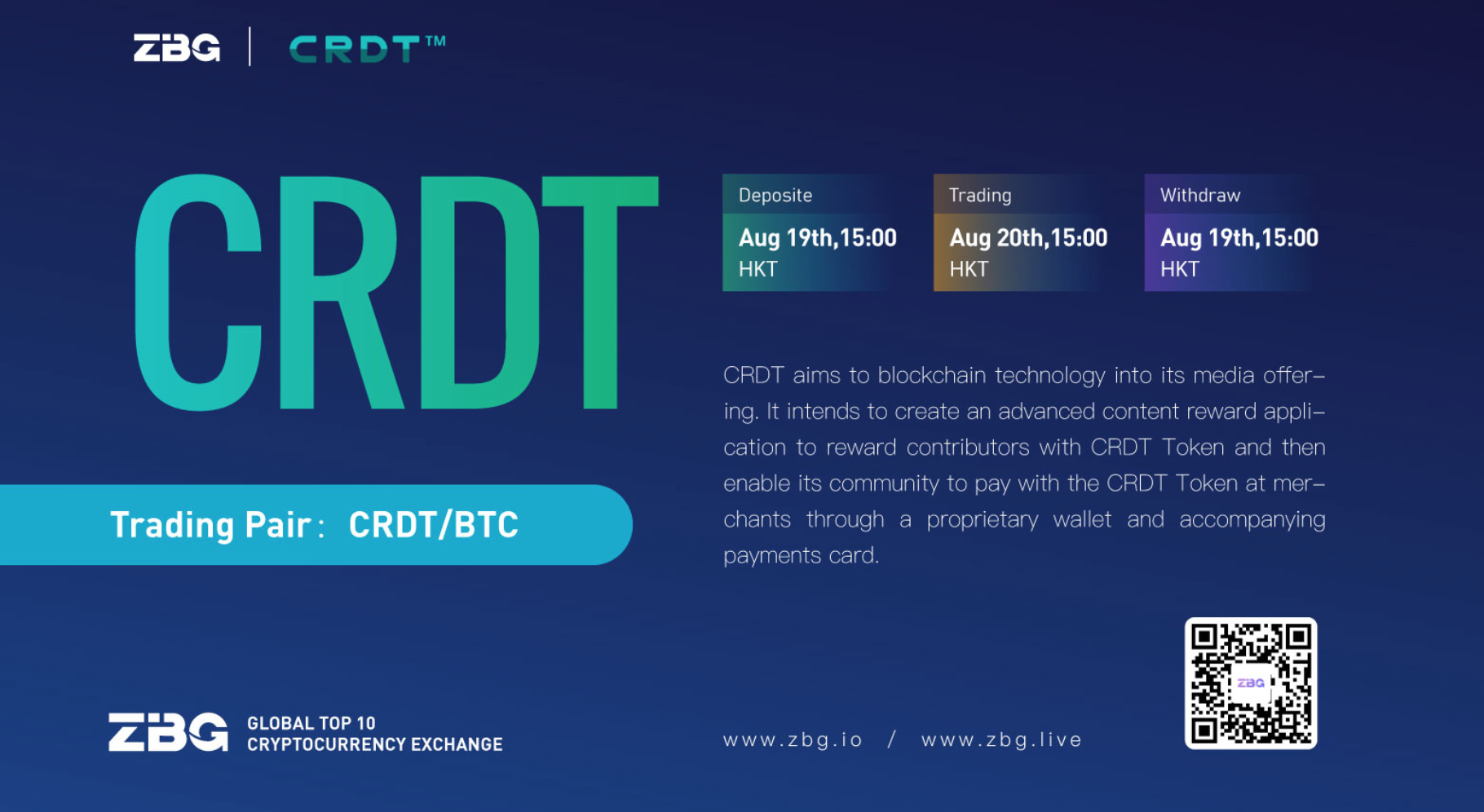 CRDT is a new project that we are very excited to share with you. CRDT is its very own cryptographic token and one that is sure to grow throughout the crypto community.
We are very excited to announce that we have been listed on the ZBG.com platform! On the 20th of August this week, CRDT was listed on the platform for open trading with the $CRDT/$BTC trading pair. For those that don't know ZBG is a platform based in China and launched in July 2018.
CRDT aims to integrate blockchain technology into its media offering. From here we create an advanced content reward application to reward contributors with CRDT Token and then enable its community to pay with the CRDT Token at merchants through a proprietary wallet and accompanying payments card. With the listing on the ZBG.com platform, only good things are on the way!
Check out the blog here, below:
https://t.co/BHTz3W71sL will list @CRDTOfficial ( $CRDT) and open trading for $CRDT/ $BTC trading pair on Aug 20, 2020.
For more details: https://t.co/cf3sIuDomq#crypto #ZBGexchange #ZBG #newlisting #cryptocurrency #CRDT pic.twitter.com/W4OKnysjEO

— ZBG (@ZBGLOBLE) August 19, 2020
We are very excited about the future of the CRDT token being listed on the platform and can't wait to see where it will take us in the future!
Despite only just recently launching, CRDT is gaining traction all throughout the crypto space and we are very excited about where it will go next.

Are you interested in CRDT? Then get in touch on the website or on email. Take a look at the project's whitepaper if you want to find out more!
Post fetched from this article