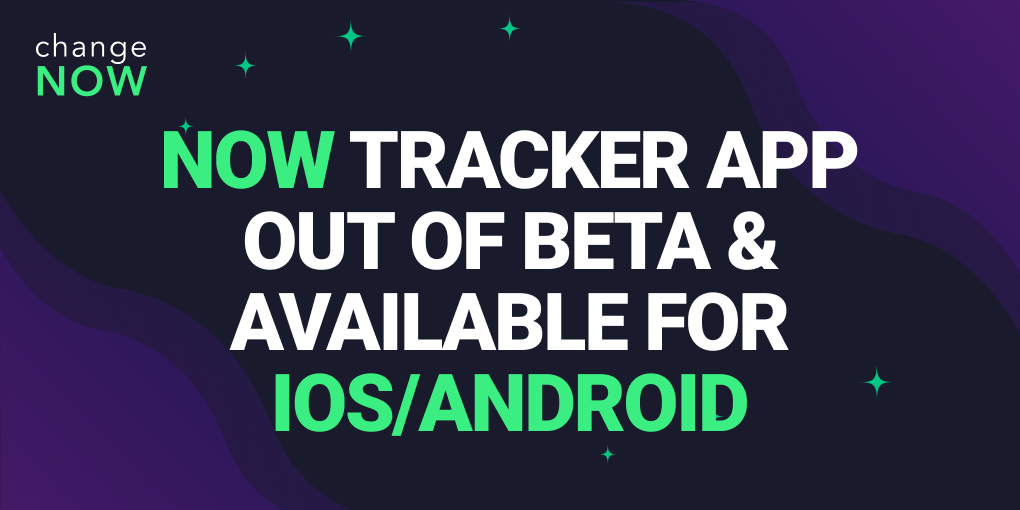 High-speed crypto exchange platform ChangeNOW has announced the official release of its NOW Tracker — a free portfolio tracker for crypto holders. The app gives users the opportunity to manually and automatically keep track of all the assets they have on different wallets.
Quick and easy to use crypto processing and exchange platform ChangeNOW has unveiled its new NOW Tracker, a convenient portfolio tracking app that will provide users with all the resources they need to stay on top of their assets in real-time. The app was thoroughly tested during a beta stage, in which the ChangeNOW platform brought users in to provide feedback and help refine app operations. Now that the beta stage has ended and ChangeNOW has made some final touches, the app is available to everyone via the App Store and Google Play.
NOW Tracker works with both hot and cold wallets, so users can rest assured that whatever their storage situation is, NOW Tracker has them covered. NOW Tracker sources the data from the coins' public addresses in order to give you an up to the second picture of how your assets stand.
The ChangeNOW team worked hard to deliver the most convenient tracking experience possible, poring over what the market has to offer in order to home in on what's missing. The resulting product is a sleek, quick and graceful experience. The central features of NOW Tracker include:
Manual tracking of any crypto asset
Automatic tracking of popular coins (top assets by market cap and all Ethereum-based tokens)
Pie chart breakdowns of portfolio composition
Market capitalization data for the top-200 crypto assets
Balances displayed in 10 different fiat currencies (optional)
The app doesn't require registration and doesn't store any of the personal data of its users. It is completely safe to use – just like the non-custodial NOW Wallet and all the other products of the ChangeNOW ecosystem.
While NOW Tracker offers a convenient and useful portfolio tracking service, the ChangeNOW team is not done with development. There are a few areas that the team plans to improve, among them the addition of balance history tracking capabilities.
Mike Ermolaev, head of PR at ChangeNOW, had this to add: "Our main goal when adding new elements to the ChangeNOW ecosystem is to cover all the bases for our users, so that anything crypto-related they need or any question they may have, we can help them out with. We want the ChangeNOW experience to be all inclusive, a system where users can solve any queries without leaving it. And our NOW Tracker release is a big step towards this goal.
Stay tuned because we plan on updating the tracker with new features and improvements every 2-3 weeks. Central to the upgrades is our desire to provide our users with a tracker that has been integrated with all major crypto exchanges in the industry and also features a comprehensive news feed."
About ChangeNOW
ChangeNOW is a crypto processing and exchange platform offering fast crypto swaps with no hidden fees. It remains one of the biggest proponents for crypto adoption among mainstream audiences and aims to provide a safe, private, and user-friendly environment as part of a larger string of efforts to push the crypto industry into the future.
Transacting on ChangeNOW is fast, cheap, and transparent; you can swap crypto not only through the ChangeNOW website, but also via the platform's apps for iOS and Android devices, available on the App Store and Google Play.
Disclaimer: This is a sponsored press release, and is for informational purposes only. It does not reflect the views of Crypto Daily, nor is it intended to be used as legal, tax, investment, or financial advice.
Post fetched from this article