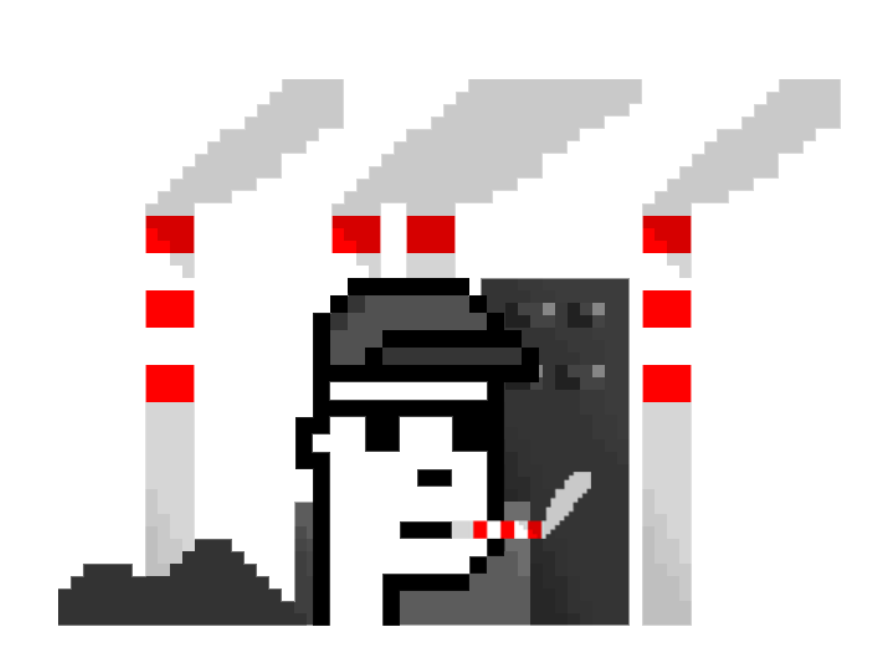 An anonymous scammer was able to sell a bogus Banksy NFT on the artist's official website, later ably auctioning the said work for some $338,000 worth of Ethereum.
According to reports, the Banksy website was seemingly injected with a link to an OpenSea auction, selling out in a matter of minutes. Blockchain forensics analyst Tom Robinson opines that it was either hacked from outside or that it fell victim to an insider job.
"The infrastructure hosting the website could have been hacked, or it could have been an inside job," Robinson said.
The artwork, inspired by the CryptoPunk aesthetic, was called "Great Redistribution of the Climate Change Disaster," and was bought by NFT investor Pranksy. According to Pest Control, an authentication body tasked to verify Banksy works, it wasn't by the famed street artist.
Pranksy took to Twitter to share their thoughts on the matter.
So my bid of 100 ETH was accepted for the potential #Banksy first #NFT on @opensea.The link was removed from his website so it could have been a very elaborate hoax, my guess is that is what it will be, only time will tell!https://t.co/EEmElqIvBZ pic.twitter.com/Pbs5zrht05
— Pranksy 📦 (@pranksy) August 31, 2021
Apparently, Pranksy was tipped off by a pseudonymous user called 'yosefo' on Discord. The tipper sent nothing other than a link to Banksy's official website. For a few moments, the website did display the artwork itself, which was linked to an OpenSea listing.Pranksy promptly placed a 100 ETH bid, effectively ending the auction in the instant the bid was placed. After a couple of hours, the NFT displayed on Banksy's official website was taken down, leading the buyer to form a suspicion on the sale's scrupulous characteristics: first it was accepted perhaps too quickly, and then the linkage was taken down from the site.Just over eight hours later, 97.69 ETH was returned to Pranksy, the buyer. Pranksy says that he had "no idea why" the funds were returned, but surmised that "I think I tracked him down, and he was made aware." giving the alleged scammer the benefit of the doubt. While Banksy himself has never minted an NFT, other artists with linkages to the artist's persona have made off with NFT sales. An artist going by "Pet Supply" sold works for 447 ETH, mimicking Banksy's graffiti-stencil style. In current valuation, that amounts to almost a million U.S. dollars.The supposed scam which involved an anonymous individual or group was the first time that an artist on such scale as Banksy was involved in an elaborate attempt to fabricate work in their signature. Disclaimer: This article is provided for informational purposes only. It is not offered or intended to be used as legal, tax, investment, financial, or other advice.
Post fetched from this article