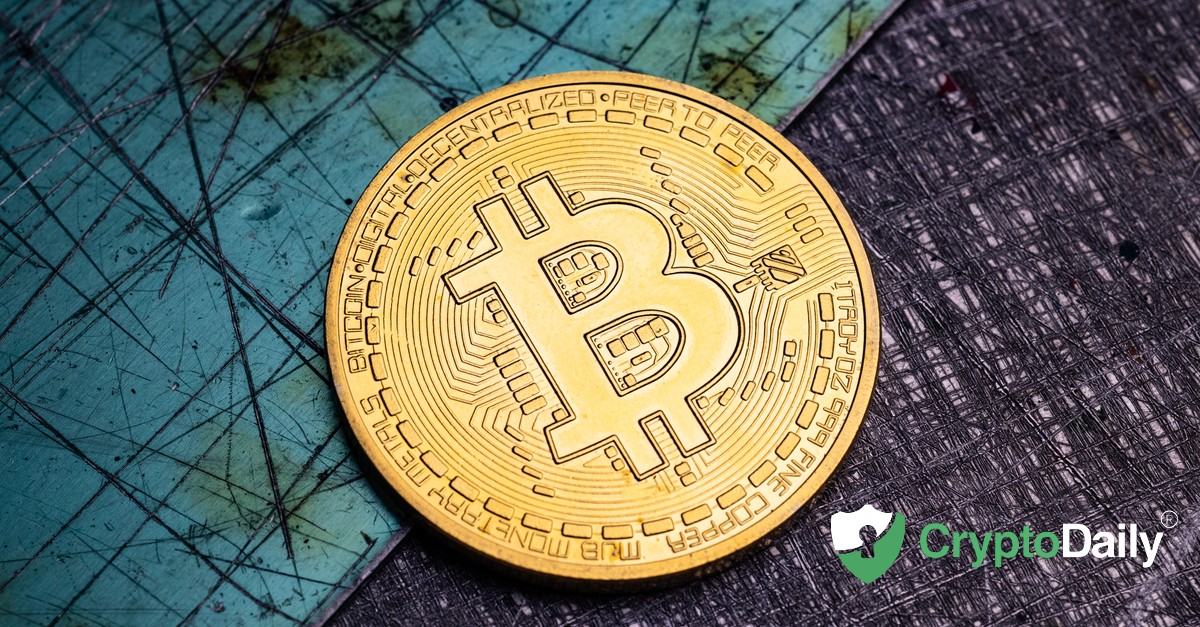 This analysis brought to you by RoboForex
On Tuesday, December 1st, the Bitcoin price renewed its high at 19,731 USD. It has just corrected a bit and is now trading at 19,484 USD.
On D1, the BTC/USD pair renews the highs after a correction. The quotations rest near 100.0% Fibo. The aim of growth after a breakaway of this level and the upper border of the ascending channel is 20,800 USD. The MACD histogram is still above zero but declining gradually, which might mean that the pair will correct before growing on. The signal lines of the indicator have formed a Black Cross and keep growing, supporting further growth of the quotations. Both of these signals make a correction during the growth to the resistance level rather probable. The aim of the uptrend after the correction is 20,800 USD.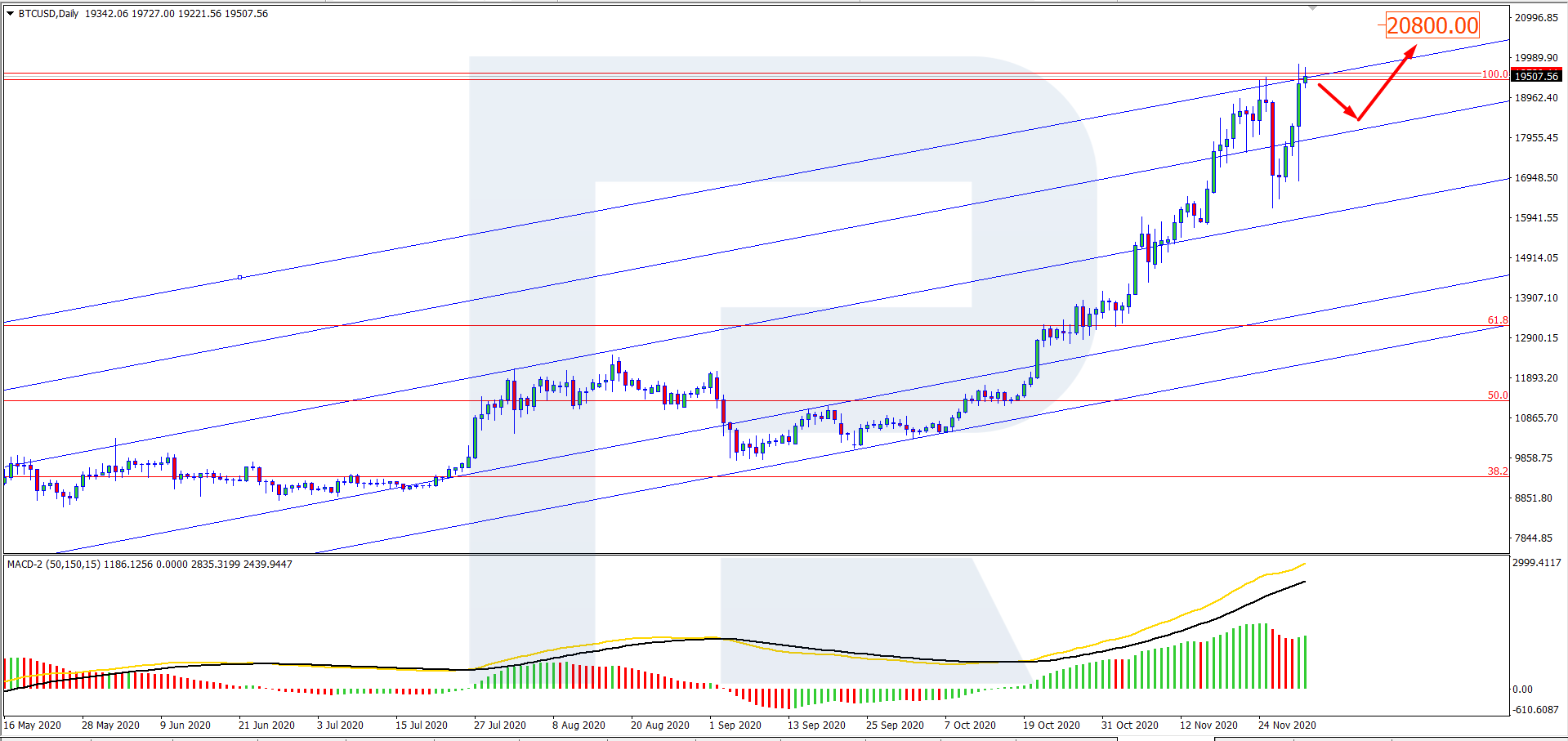 On H4, the perspectives of BTC/USD for further growth after the correction are also bright. The Stochastic keeps rising to the overbought area, promising further development of the ascending dynamics. However, a correction in the process is still probable. The aim of the pullback in our case might be the support at 18,200 USD. The aim of the growth after the correction is the same as on larger timeframes – 20,800 USD.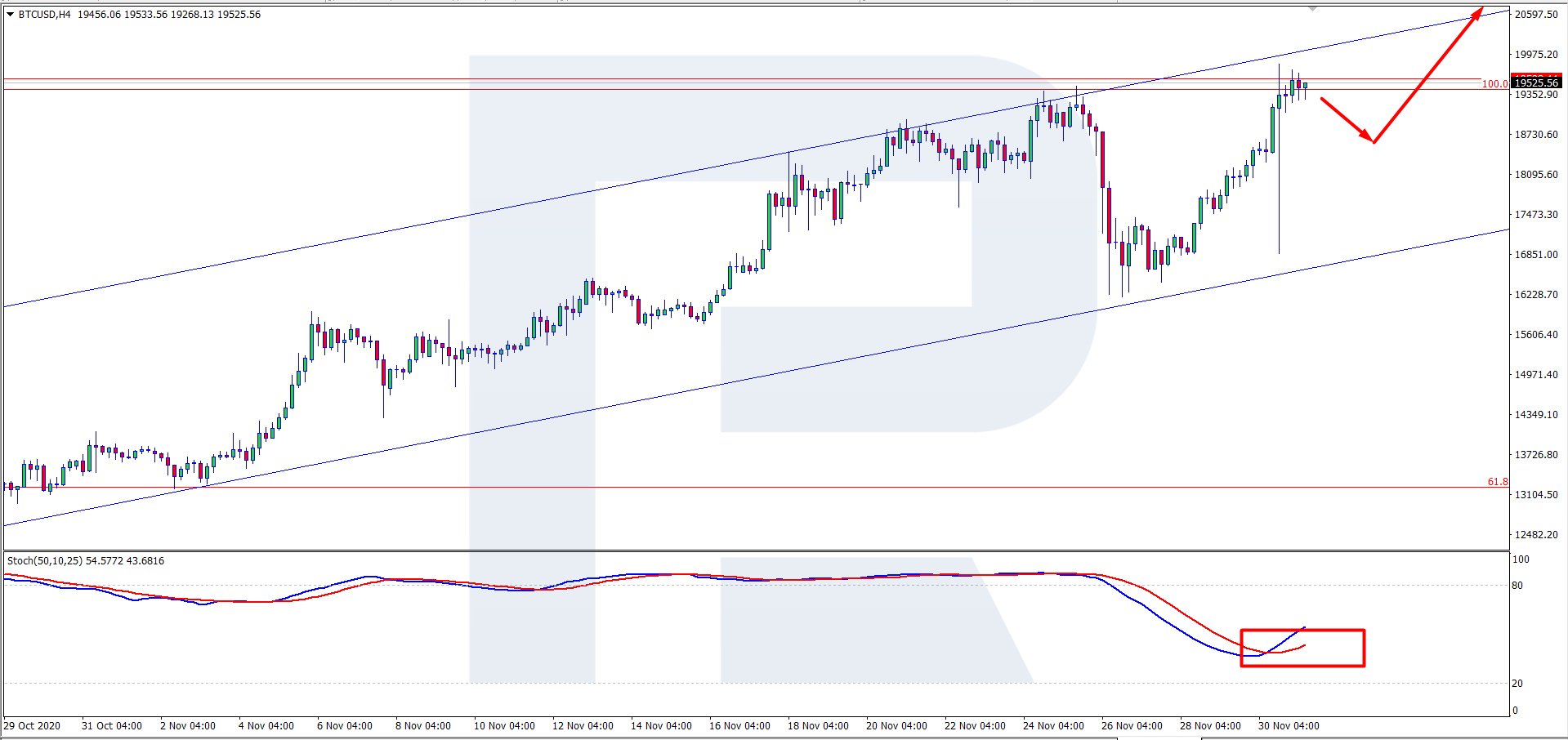 Well, rather symbolically, the BTC set new price records on the first day of winter. It renewed the high on the Binance and Bitstamp exchanges thanks to the agitation of individual investors. The media noted the interest towards the cryptocurrency, and the letter only increased.
One reason for such a "crazy" demand for the BTC might be the craving of investors for new mechanisms of saving their money. The cryptocurrency has grown noticeably compared to the lows of this March, and this is a weighty argument. On Twitter, the BTC rate is almost the hero of the day, the corresponding tag being the most clickable one.
Not only individuals push the BTC rate forward. The interest of institutional investors is also rather pronounced, sometimes even more crucial than the activity of individual users. Several opinion-makers from Wall Street have spoken in favor of the BTC, which attracted even more attention to the cryptocurrency.
Disclaimer
Any predictions contained herein are based on the author's particular opinion. This analysis shall not be treated as trading advice. RoboForex shall not be held liable for the results of the trades arising from relying upon trading recommendations and reviews contained herein.
© 2020 CryptoDaily All Rights Reserved. This article is provided for informational purposes only. It is not offered or intended to be used as legal, tax, investment, financial, or other advice.
Post fetched from this article