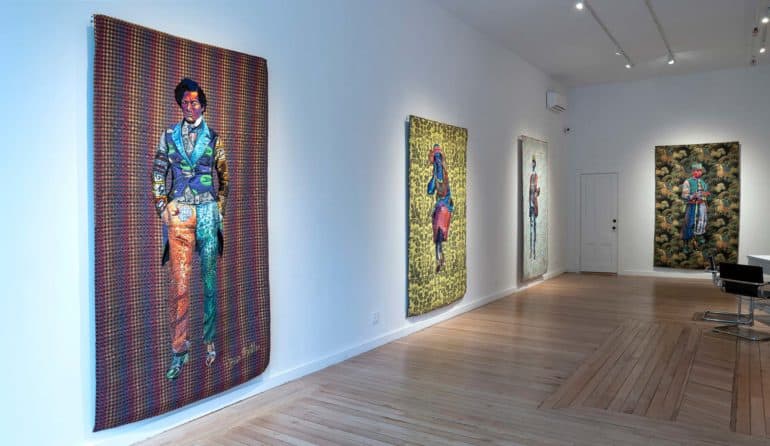 These absolutely stunning textile portraits are from New Jersey based artist Bisa Butler. The Storm, the Whirlwind, and the Earthquake series of color people portraits are created from layers of brightly colored fabrics with a multiplicity of meanings. Butler's composite characters are inspired by historical photography; The resulting images are rendered life-sized with viewers often engaging the subjects eye to eye.
"I create portraits of people that include clues of their inner thoughts, their heritage, their actual emotions, and even their future," says Butler.
[embedded content]


"I represent all of my figures with dignity and regal opulence because that is my actual perspective of humanity. I use West African wax printed fabric, kente cloth, and Dutch wax prints to communicate that all of my figures are of African descent and have a long and rich history behind them. I choose bright technicolor cloth to represent our skin because these colors are how African Americans refer to our complexions."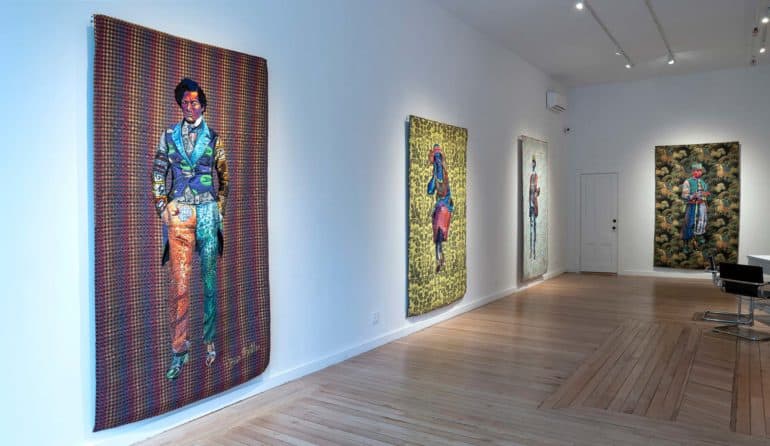 Butler's recent works were inspired by vintage photographs of African Americans taken during World War II by the U.S. Government Farm Securities Administration. This recently digitized archive offers a rich pictorial record of American life between 1935-1944, but were left undeveloped for decades and many of the subjects remain anonymous. Butler has transformed these unknown figures into composite characters with vibrant inner lives and identities and restoring their collective histories.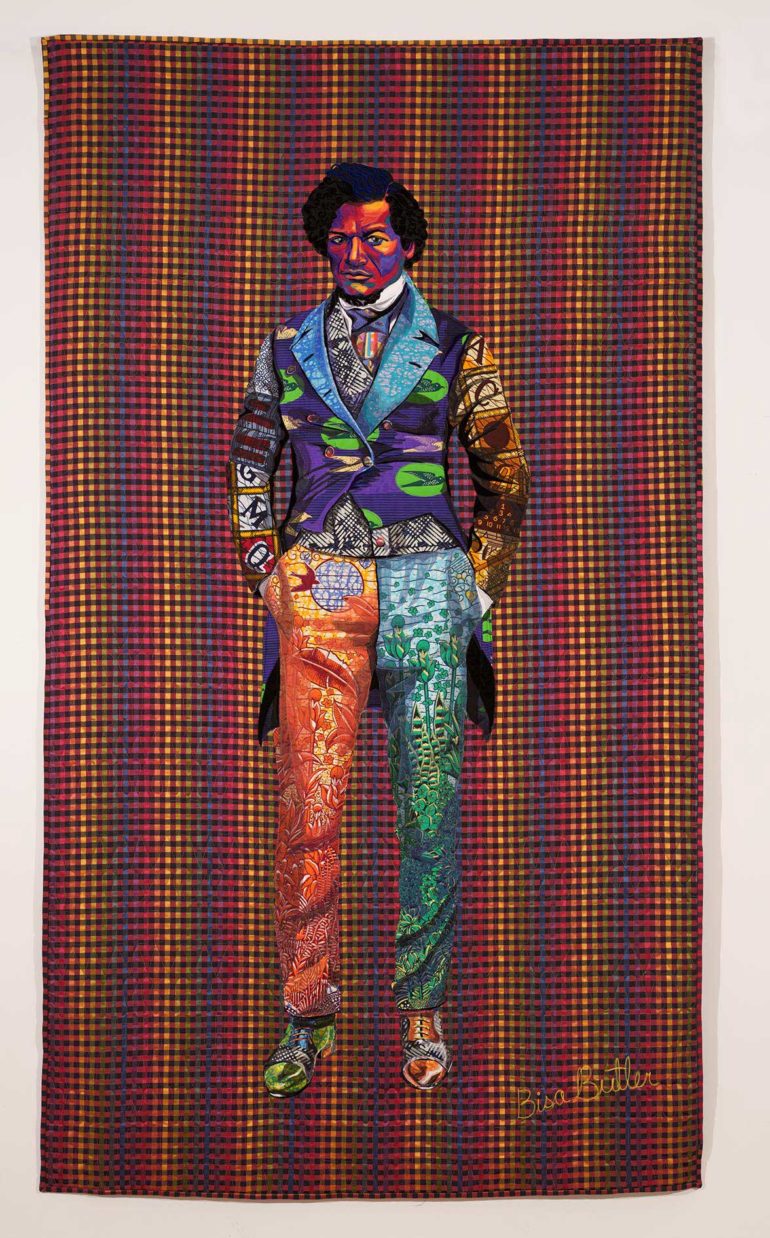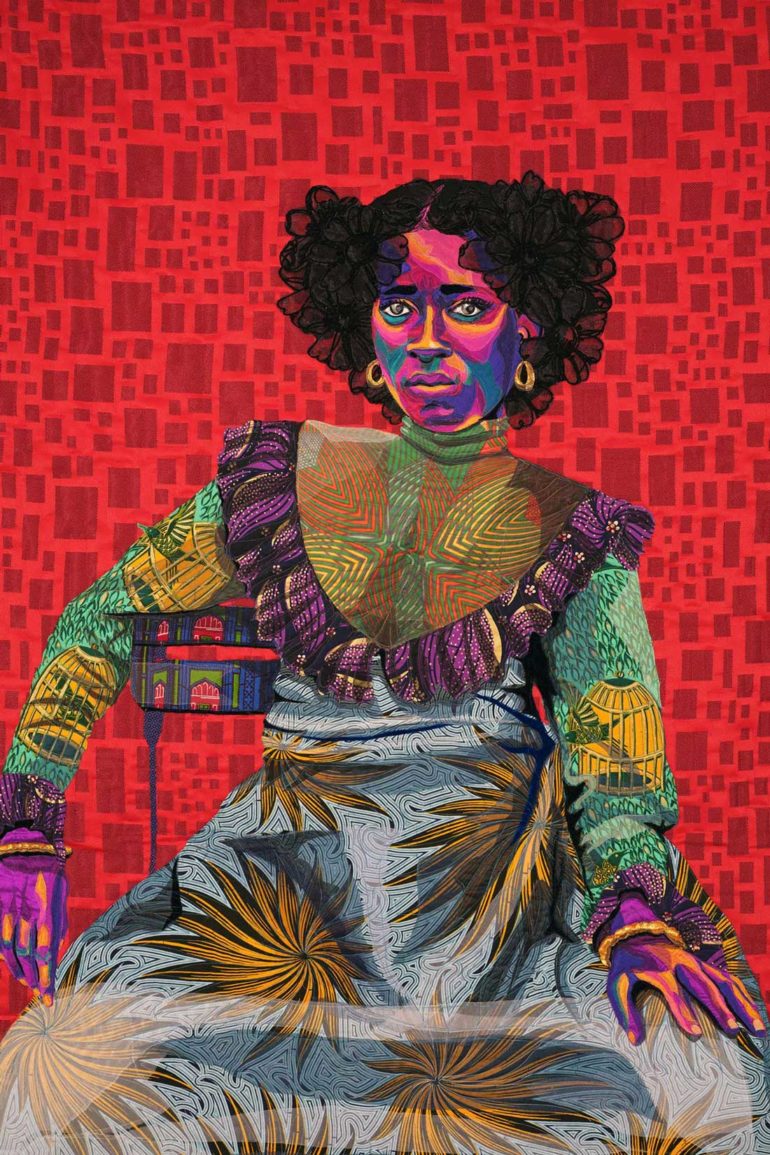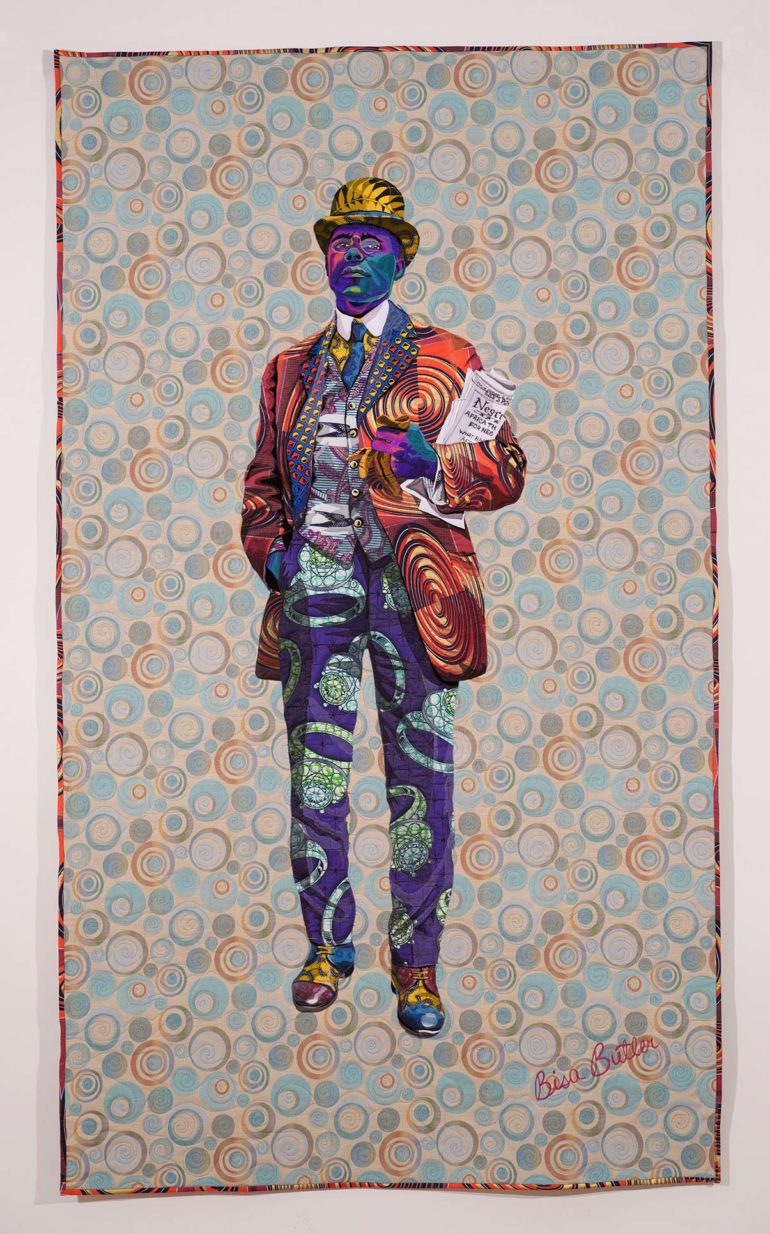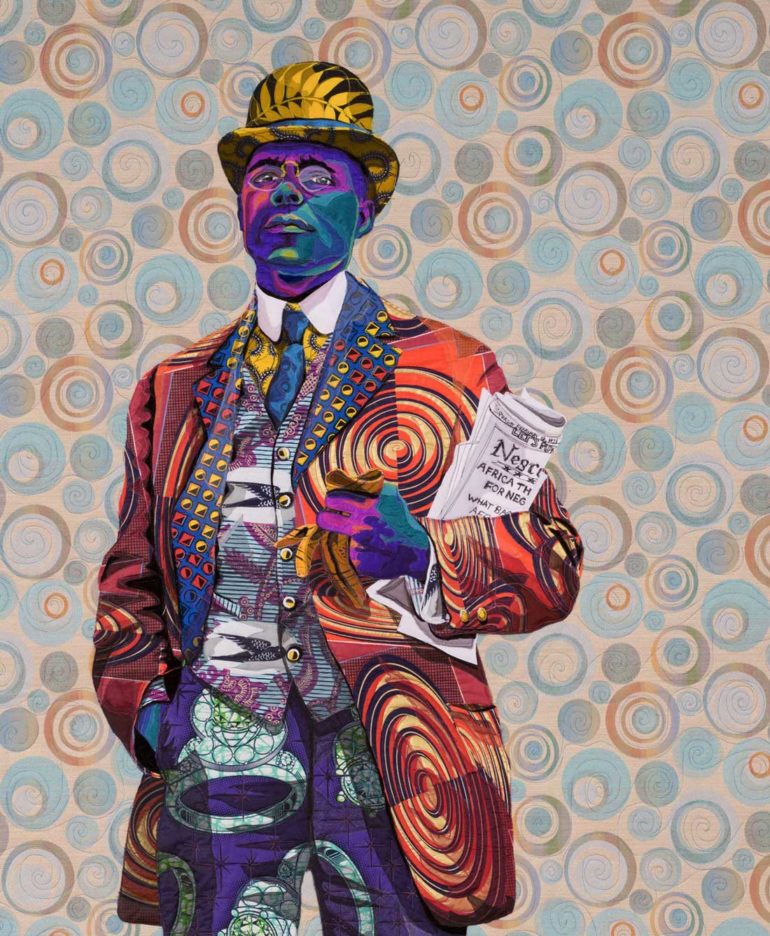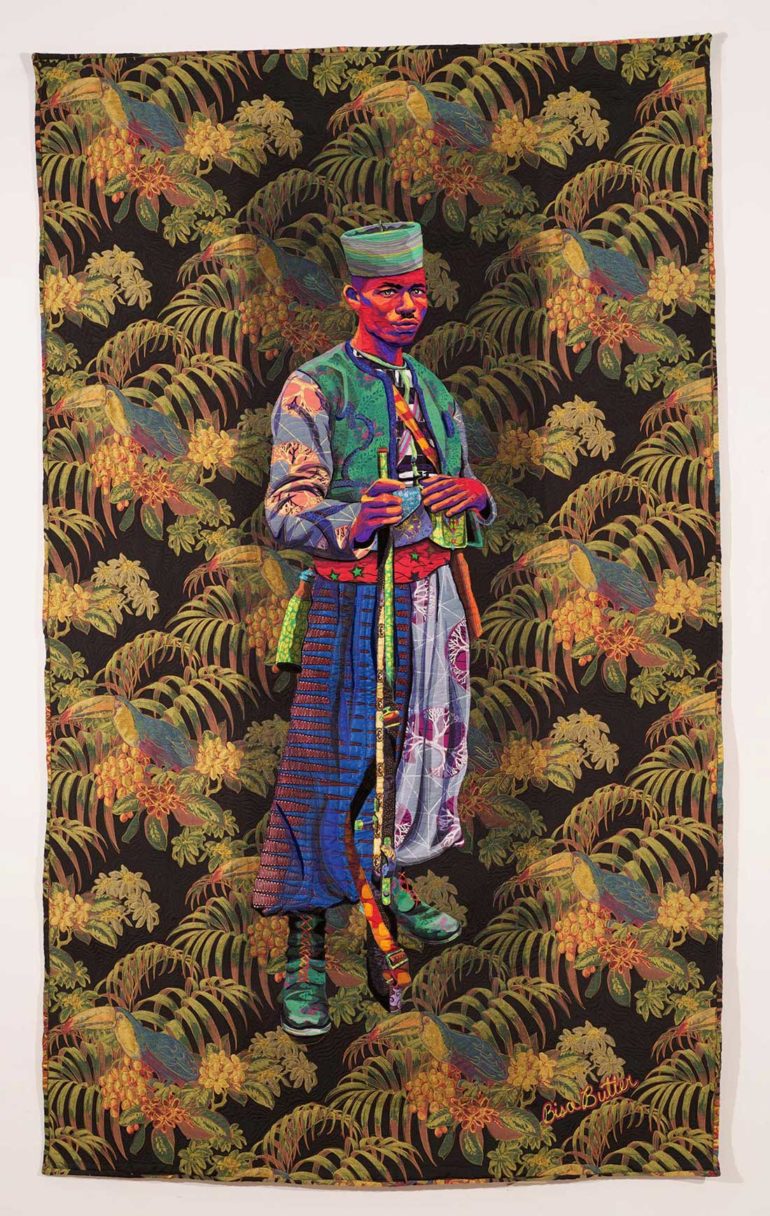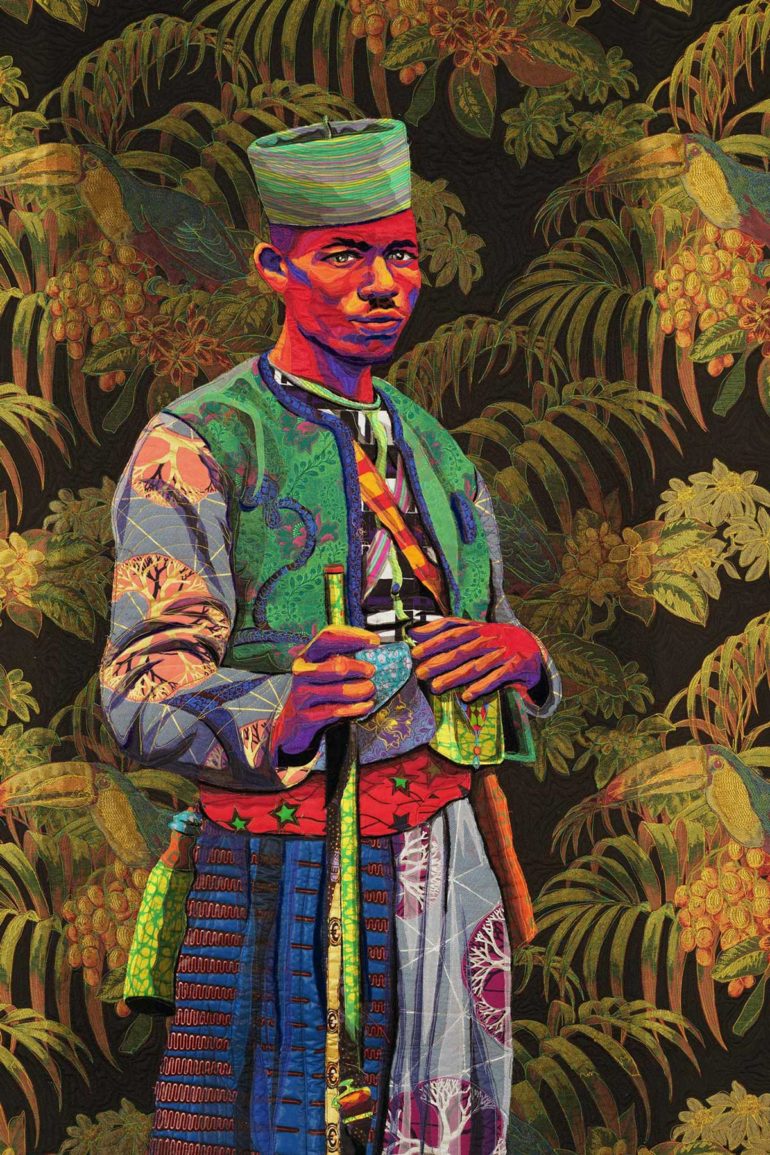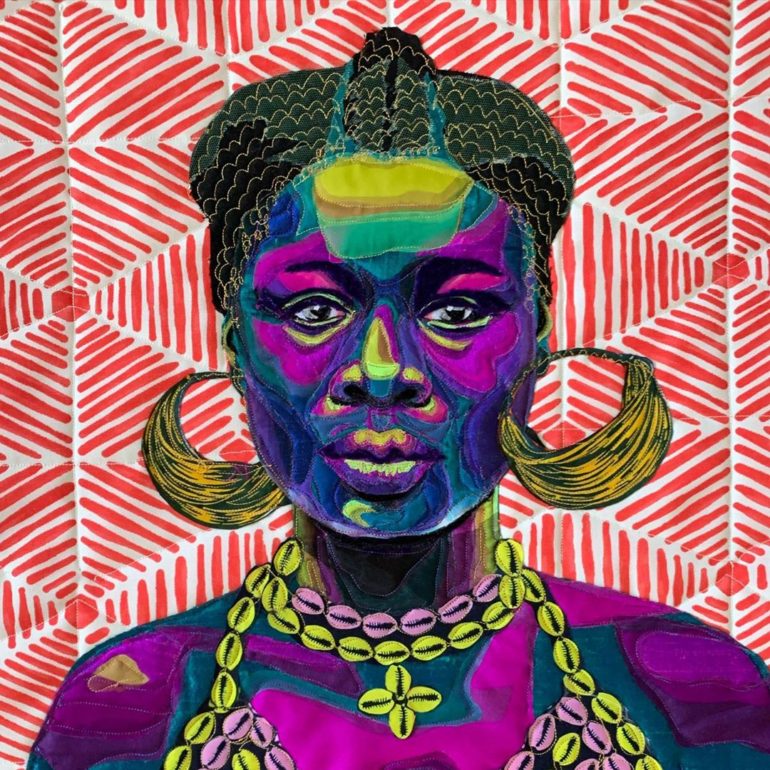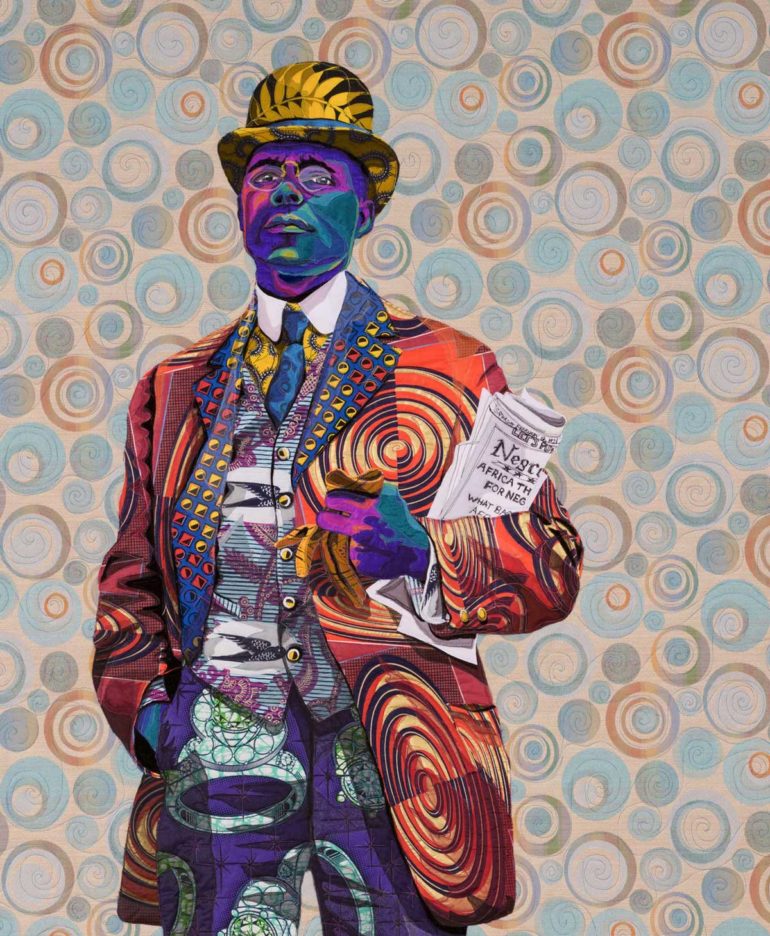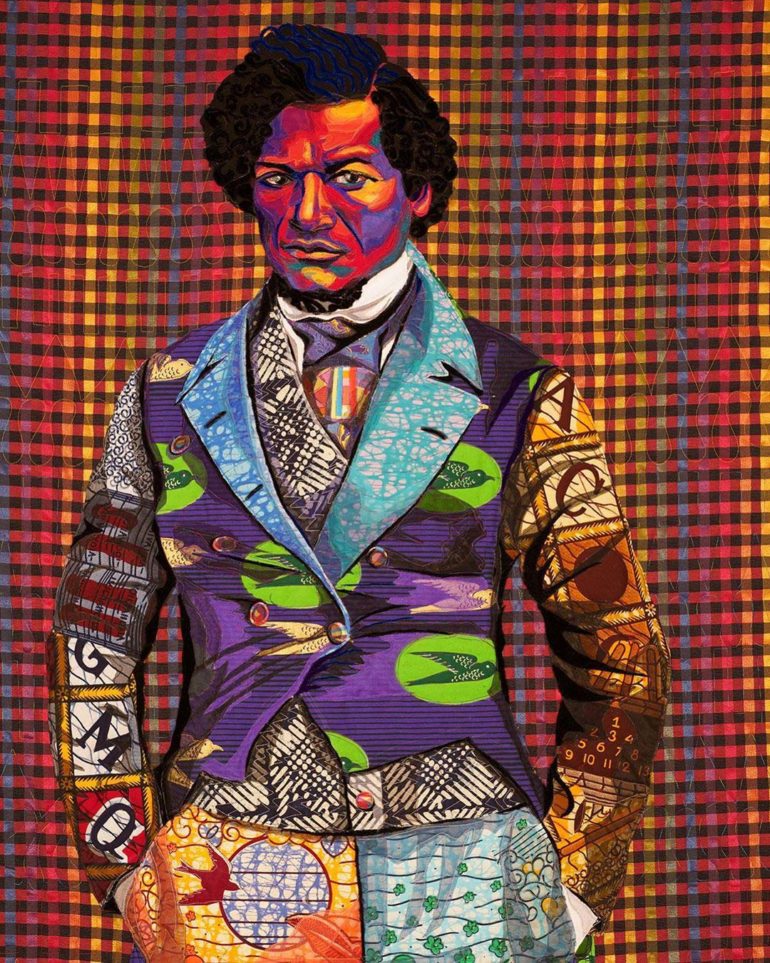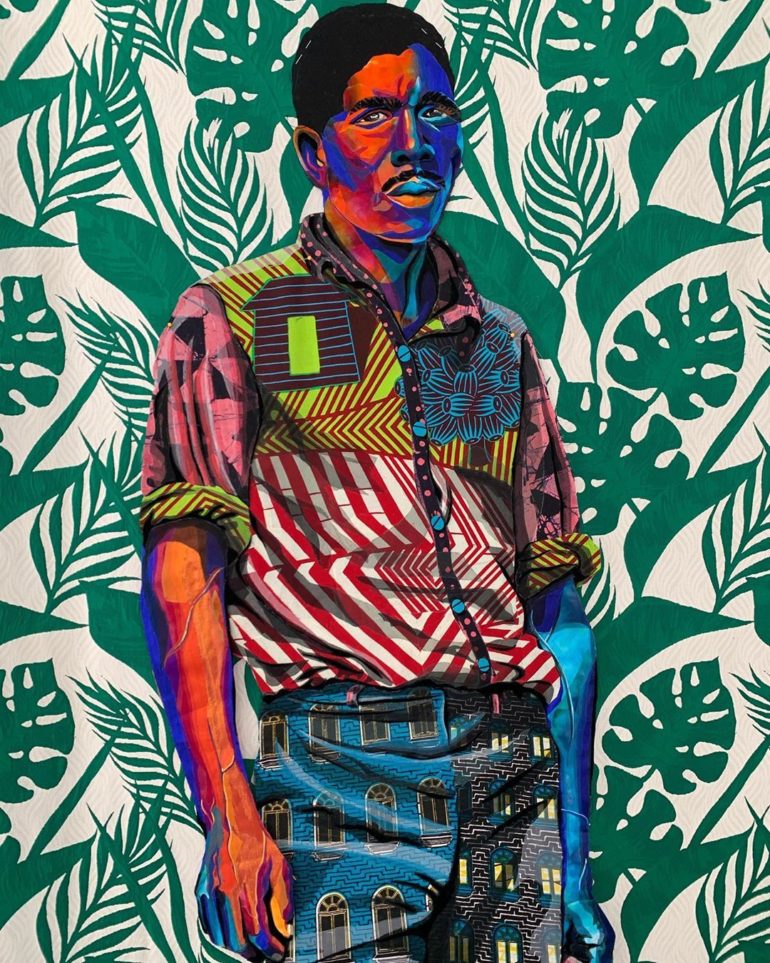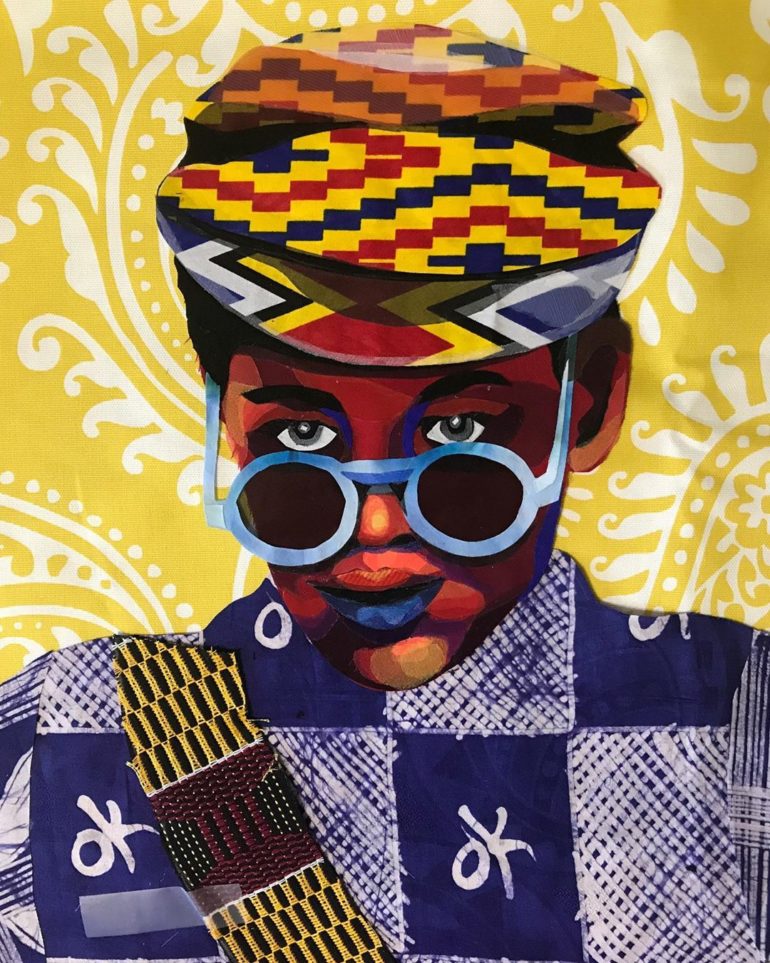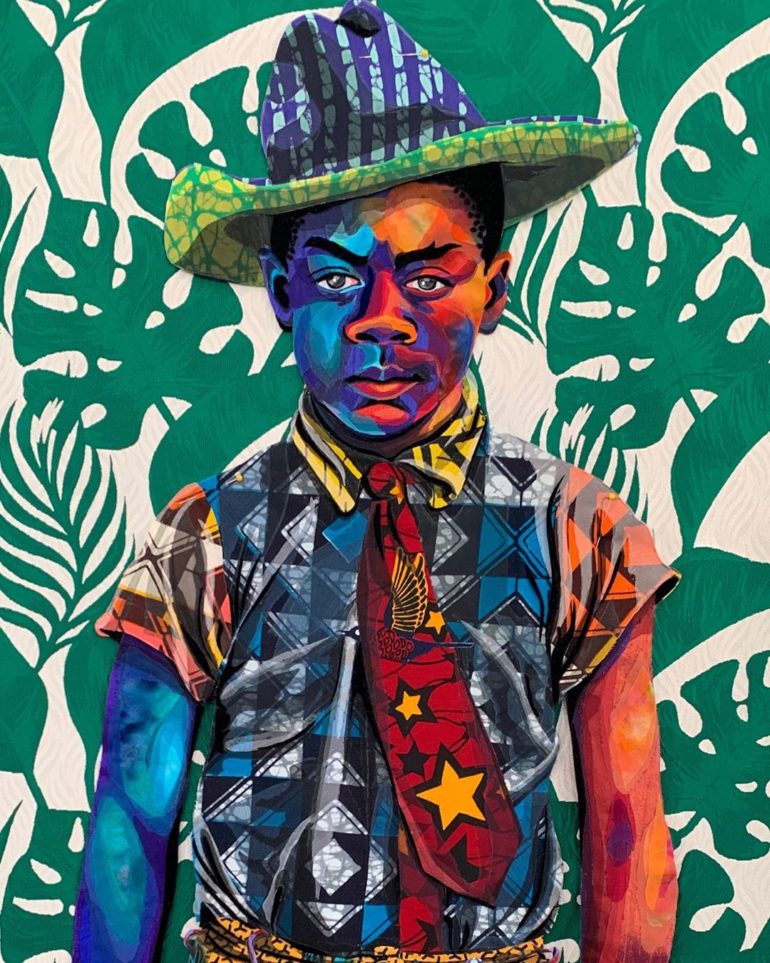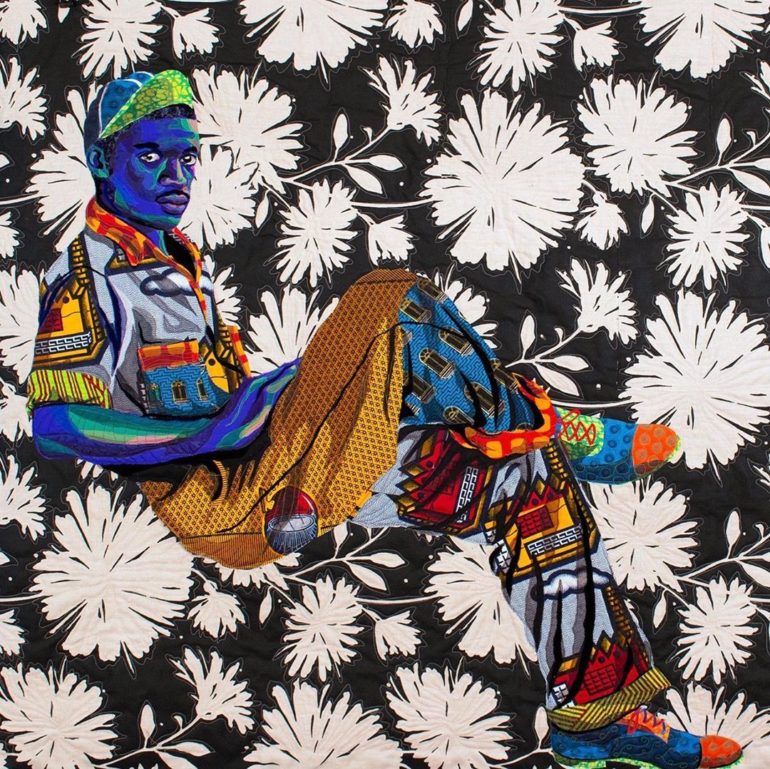 More information and inquiries at https://www.claireoliver.com/
https://www.instagram.com/bisabutler/
Post fetched from this article