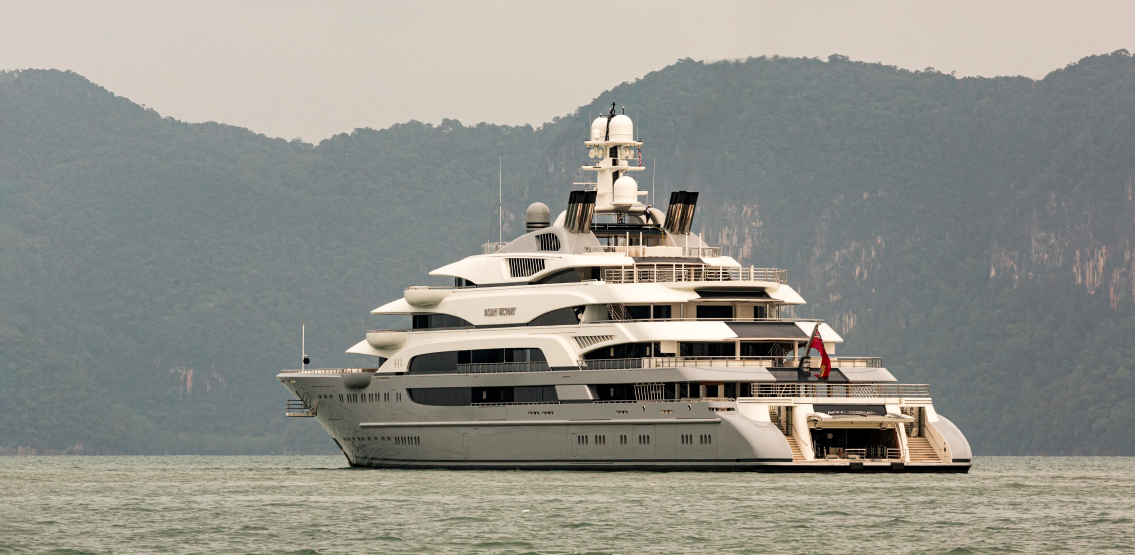 Swingeing economic sanctions are now starting to cripple the Russian economy. The Russian stock exchange was closed for a second day as more and more assets were frozen, and countries around the world started to cut economic ties with the now pariah state.
It's not just the Russian state that is feeling the pain right now. A decision was taken to hit the top wealthy individuals in the country. Yesterday, the European Union targeted a further 26 individuals, to add to the hundreds of others it had sanctioned last week.
Those targeted come from the political, military, business and media sectors. In addition, there are several individuals who will come under the sanctioning because of their close ties with president Putin.
One of those targeted is Russia's second wealthiest man, Alexey Mordashov, who is estimated by Forbes to have a personal fortune of around $21.1 billion through his majority shareholding in Russian steel company Severstal.
Other Russian billionaires who have received sanctions include: Gannady Timchenko, with a fortune of $21.1 billion, Alisher Usmanov, with $15.3 billion, and Mikhail Fridman, owner of Russia's largest private bank, who owns $13.3 billion.
For all of the oligarchs who have been targeted, sanctions will include a freezing of assets, and a ban on travel. All of which are likely to hurt the wealthiest individuals who are part of Putin's regime, or those who have the power and influence to perhaps change Putin's mind on the invasion of Ukraine.
Given the freezing of assets across Russian banks, there do not appear to be many avenues open to the oligarchs through which to try and protect their wealth.
However, one such avenue, and arguably the easiest and the most available one would be cryptocurrencies, and namely bitcoin. Given the totally decentralised way in which the bitcoin network operates, it would be relatively easy for individuals to buy bitcoin peer-to-peer, or on certain exchanges where KYC (know your customer) requirements are not as tight.
Bitcoin has spiked in price over the last couple of days, increasing nearly 20%, and has risen around 30% since the start of the conflict. This may be just a reaction to the current uncertain market conditions, or it just may be that quite a few extremely wealthy individuals have decided to purchase it in order to protect their wealth and keep it out of the hands of governments and international organisations.
Disclaimer: This article is provided for informational purposes only. It is not offered or intended to be used as legal, tax, investment, financial, or other advice.
Post fetched from this article