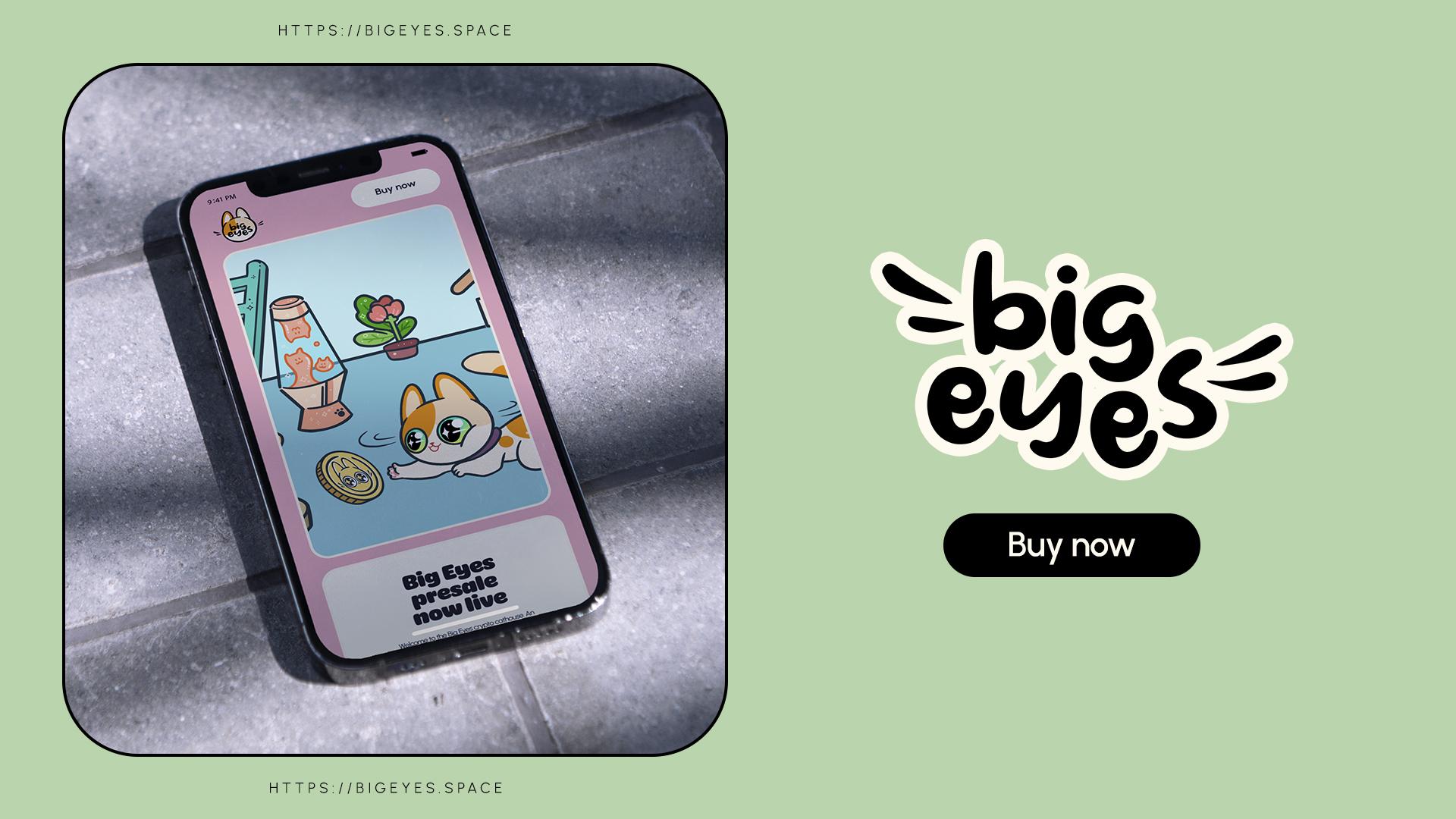 The continent of Africa is enormous: its total land mass is approximately 30.37 million km². Its human population rests at over 1.2 billion people. As such, it represents one of the largest human ecosystems in the world and a mostly untapped fountain of potential for crypto adoption.
Cryptocurrencies that are looking to expand to further international markets, such as Klaytn (KLAY) and Big Eyes Coin (BIG) could make major exponential growth if the populations of Africa can be empowered and encouraged to take up cryptocurrency trading.
Writing about Africa as one emerging market for cryptocurrency is a daunting task. It also would fail to acknowledge that the markets and economies of each nation in Africa are very different from one another, and each has its strengths to have pride in and challenges to overcome.
Instead, in the following article, we'll take a look at some news circulating on social media recently, and analyse what these events could mean for cryptocurrency in Africa. While it would be challenging to give a comprehensive view, we'll pick and choose some relevant news to provide as much context as possible.
Crypto in Africa: Key Facts and Recent Highlights
Cryptocurrency and blockchain technologies are already part of an emerging market across Africa. According to blockchain research company Chainalysis, the African crypto scene is currently booming. Statistics from their firm indicated that between 2020 and 2021, the crypto market in the continent exploded, growing by 1200%.
Also of note is that four African countries – Tanzania, Nigeria, Kenya, and South Africa – are among the top 20 nations in the world for cryptocurrency adoption per capita.
Further to this, research shows that it's likely that this explosive growth, as well as the high percentage of people willing to invest and trade in crypto in the above-mentioned countries, are everyday people, rather than large financial institutions or dedicated funds.
Chainalysis found: 'a bigger share of transaction volume made up of large retail and small retail-sized payments than the global average." They concluded this meant "higher grassroots adoption amongst everyday users."
Uptake from the grassroots population makes this emergent market the perfect place for coins that have just made their entry into the cryptocurrency world. They cost less to invest in, and have higher future growth potential for everyday investors, should they take off in value.
A recently trending example that serves to highlight the growth of cryptocurrency and its mainstream appeal has been doing the rounds on Twitter: the South African groceries and home goods giant, Pick N Pay, has allowed the use of Bitcoin (BTC) at its tills, meaning South Africans can now pick up their weekly essentials and pay for them using crypto.
This is a great example of why Africa should be seen with great potential for blockchain projects to expand their consumer bases: it isn't high-stakes traders or a few 'whales' that are the potential African crypto investors, it's normal people with curiosity or bravery to invest in new technologies. The kind of people who'd find it very useful to buy their groceries with crypto.
How Expanding Coins and Platforms Could Tap Africa's Potential
For currencies looking to expand to new territories and find new markets to enrich, Africa can therefore be seen as having a high percentage of potential customers.
In the example of Klaytn (KLAY), this platform has a proven track record of capturing the business of a set area. Klaytn's platform and native token are heavily favoured in East Asia, with this blockchain being dominant in South Korea in particular. While this is a great achievement for the team behind Klaytn (KLAY) in and of itself, why not think bigger?
From Klaytn's (KLAY) Singapore office, it's a long way to go to reach the shores of Africa. But the beauty of blockchain technologies is that their online reach is unparalleled.
Another coin that could reap great rewards from looking to African markets is Big Eyes Coin (BIG). This newly-conceived meme coin has many qualities that would make it uniquely suited for the current crypto environment of Africa.
With 0 fees and 0 taxes applied to transactions, the practicalities of Big Eyes Coin (BIG) match perfectly the grassroots uptake of cryptocurrencies in Africa. In addition, upon its launch, 80% of its tokens will be available for community purchase. With the low cost of investment and the massive population of crypto investors in Africa currently, this would seem to be a match made in heaven.
Africa represents a huge opportunity for blockchain development. If these tokens, and others like them, can reach the audiences waiting for them in this enormous continent, the potential they'll unlock is unlimited.
If you want to look into Big Eyes Coin (BIG) for yourself, check out the links below. If you want to buy some tokens in its presale, make sure you claim bonus tokens by using the code: BEYES2757
Big Eyes Coin (BIG)
Website: https://bigeyes.space/
Telegram: https://t.me/BIGEYESOFFICIAL
Twitter: https://twitter.com/BigEyesCoin
Disclaimer: This is a sponsored press release and is for informational purposes only. It does not reflect the views of Crypto Daily, nor is it intended to be used as legal, tax, investment, or financial advice.
Post fetched from this article