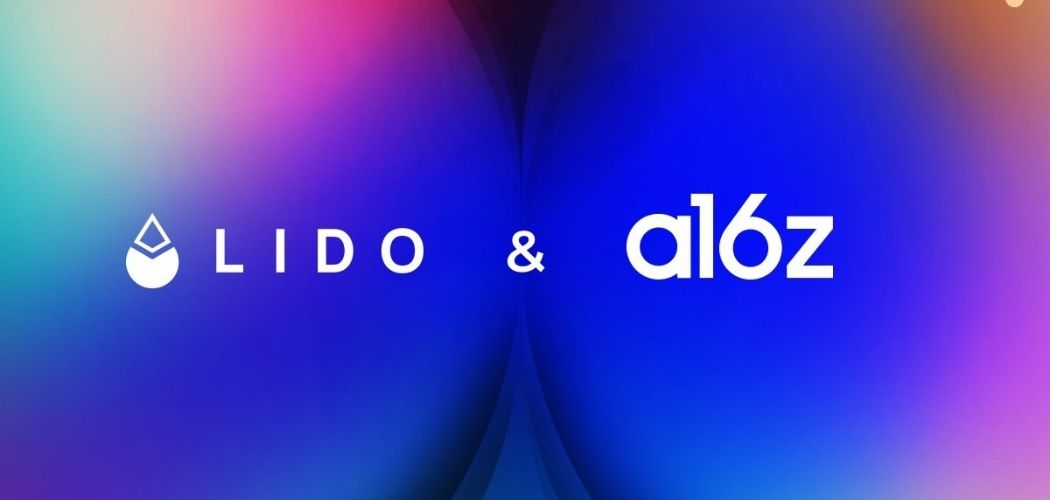 Investment giant Andreesen Horowitz (a16z) has invested around $70 million in the decentralized Ethereum staking platform, Lido Finance, in a bid to move towards a more democratized staking model.
a16z Announces $70M Investment
On Thursday, Daren Matsuoka and Porter Smith from a16z released a statement discussing their latest investment in the liquidity staking provider Lido Finance. The platform provides a more straightforward pathway to stake ether and other proof-of-stake (PoS) assets, focusing on staying decentralized through the DAO's governance. Furthermore, the venture capital firm has also staked a portion of its ether holdings on the Beacon Chain via the Lido platform to avoid logistical complications that can arise with institutional investors.
As per the announcement from a16z, one of the prime reasons behind investing in Lido was the platform's unwavering commitment to a decentralized, fully-trustless staking pool.
The announcement reads,
"We want a world where a diverse set of centralized staking services, decentralized staking pools, and individual validators all play a role in securing Ethereum. We are excited to be working with Lido as we collectively build towards this future."
The Search For Decentralized Staking Pools
As the Ethereum blockchain makes the switch this summer from a Proof-of-Work (PoW) validation mechanism to PoS, users will be able to receive rewards in exchange for validating network transactions through temporary token deposits, called staking. Ether holders will need to stake their tokens to ensure the PoS transition happens smoothly. Lido Finance, which had previously partnered with Moonbeam to introduce liquid staking to Polkadot, can help the process by letting staked ETH be used as collateral within DeFi, thereby solving the competitive incentives between staking and seeking yield in DeFi.
Team Lido also announced the investment via Twitter,
"a16z is aligned with the Lido community's commitment to decentralization and making Ethereum staking as simple and secure as possible. Adding to this, they fully support our roadmap towards a fully trustless staking solution."
a16z's Crypto Focused Investments
The announcement also talks about contributing to the development of a credible staking ecosystem, both from the perspectives of staker and governance participants.
It reads,
"We look forward to supporting the Lido community on its long journey ahead. There will be competitive incentives even after the PoS transition between securing the Ethereum network by staking and alternatively seeking higher returns from participating in DeFi."
The venture capital firm has been investing heavily in several crypto projects. Lately, reports have emerged that a16z has been talking investment with the blockchain firm that developed the famous Bored Ape Yacht Club NFT series, Yuga Labs.
Post fetched from this article