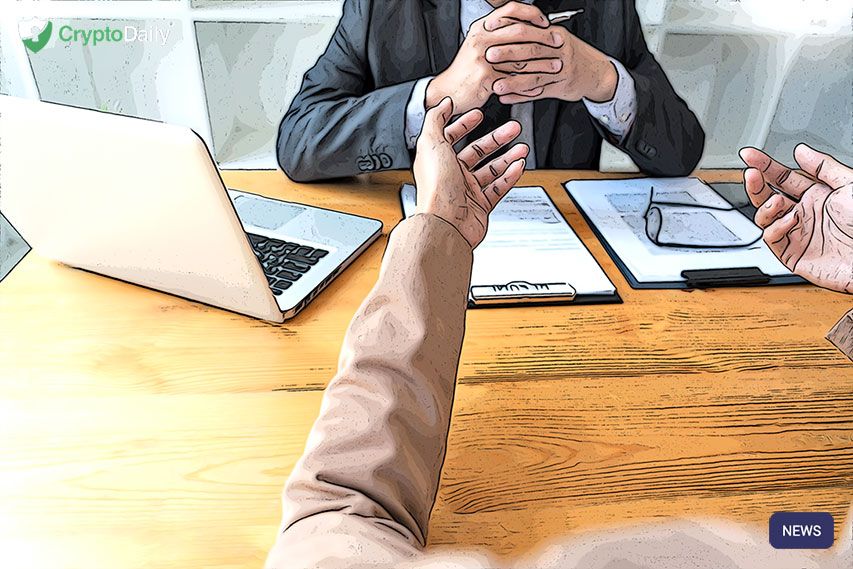 2020 was a banner year for the crypto industry. And not just because Bitcoin crushed its all-time high by reaching $19,864, an outcome that seemed scarcely plausible when its value nosedived back in March. Elsewhere, there were major wins for defi (and by extension Ethereum, where active addresses rose 140%) while mainstream interest surged following PayPal's announcement that it would support crypto going forwards.
Developments in Web3, synthetics, stablecoins, infrastructure and regulations also made the industry much stronger than it was this time last year, and there's plenty to get excited about with 2021 on the horizon. Consider this your watchlist, as we summarize the top crypto companies and projects to keep tabs on in the year ahead.
Skrill
Payment giant Skrill has had skin in the crypto game since mid-2018, and recently enhanced its service by enabling quicker, smoother transactions for its 40 million users. At present, there is a bitcoin pairing available for every digital asset available in Skrill, with more anticipated in the first quarter of 2021.
Skrill CEO Lorenzo Pellegrino is famously bullish on crypto, noting earlier this year that "the potential of the underlying technology has only just started to make its mark on industry and the economy." With this in mind, we can expect plenty of new features in the pipeline – particularly since rival PayPal has raised the stakes by announcing support for Bitcoin, Ethereum, Litecoin, and Bitcoin Cash.
Square
Another payments platform, Square, is making it easier for users to buy crypto, with Hedge Fund Pantera Capital estimating that Square clients accounted for 40% of bitcoin entering the market in the past two years. Headed by Twitter CEO Jack Dorsey, Square recently launched a Bitcoin Clean Energy Investment Initiative to support companies working on sustainable bitcoin mining tech – definitely a project worth keeping tabs on in the year ahead.
Concordium
Crypto-as-money is but one narrative running through the industry. While payment applications have proliferated at a rapid rate, other important use-cases have come to the fore, not least in the realm of identity management. Step forward Concordium, the privacy-centric blockchain platform built for enterprise and governments. Notable for its speedy transactions, high throughput and interoperability, Concordium wants to help businesses capitalize on the promise of blockchain by introducing efficiencies into their operations. The project launched three successful testnets in 2020, the latest one had more than 3,000 unique identities created. A fourth testnet is set to follow in January and a mainnet expected later in 2021. Having recently debuted a Japanese website, Concordium plans to penetrate other foreign markets in 2021 as it starts onboarding enterprise users. Watch this space.
RSK
Open-source smart contract platform RSK is bringing Bitcoin to defi; or is it defi to Bitcoin? Through a variety of mechanisms (RskSwap, Money On Chain), the Bitcoin sidechain enables the world's leading cryptocurrency to be leveraged in novel decentralized applications, something we expect to see a lot more of in the year ahead. The network effects of Bitcoin are only going to attract more defi developers to RSK, particularly given the recent integration of an RSK-Ethereum token bridge and the emergence of bitcoin-backed stablecoins like RIF on Chain and decentralized trading platforms like Sovryn.
Polkadot
Polkadot is more than just a pet project of Ethereum developer Gavin Wood; it's become a bonafide blockchain heavyweight, a favorite of developers thanks to its unique sharded infrastructure and interoperability. This year, Polkadot's native DOT token became a top 10 cryptocurrency by market cap as projects building on the network surpassed 300 for the first time. Polkadot has also become the most popular network for staking, with almost $3 billion worth of DOT locked up.
Given that 2020 was the year in which the layer-1 blockchain really started to motor, we expect a hell of a lot of activity in the next 12 months – not least since Polkadot projects will be able to mint their own tokens for the first time.
Ethereum 2.0
It feels as if Ethereum 2.0 has been the biggest story in crypto for a couple of years now – a topic that's never out of the news, despite the protracted problems afflicting the much-anticipated network upgrade. Finally, though, things are starting to happen: Ethereum's Beacon Chain, which will form the backbone of 2.0, launched a few weeks back amid much fanfare. Coinbase also confirmed that it would support ETH 2.0 staking rewards.
Ethereum 2.0 – which replaces the Proof of Work (PoW) consensus with Proof of Stake (PoS) – could at long last solve the network's notorious scaling problems, increasing security while reducing energy waste and facilitating more accessibility and decentralization. The realization of Ethereum 2.0 will be a major milestone not just for those invested in the ETH ecosystem, but for crypto in general: if it fails, it's likely to drag much of the industry down with it. Here's hoping Ethereum can make good on its ambitious vision in 2021. We'll certainly be watching.
There you have it: six movers and shakers we'll almost certainly be discussing in a year's time, alongside a slew of emerging projects that are currently flying under the radar. Just watch and see.
© 2020 CryptoDaily All Rights Reserved. This article is provided for informational purposes only. It is not offered or intended to be used as legal, tax, investment, financial, or other advice.
Post fetched from this article